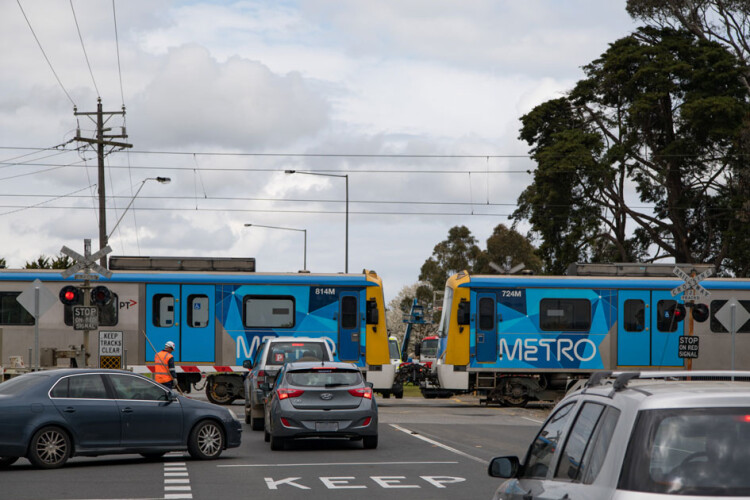 An alliance comprising John Holland Group, Kellogg Brown & Root (KBR), Metro Trains Melbourne (MTM) and the Level Crossing Removal Project will carry out the contract, which is designed to allow more trains to run, more often.
A total of 22 level crossings being removed on the Pakenham Line, with the programme due for completion by 2025.
The level crossings on Main Street, McGregor Road and Racecourse Road in Pakenham will be gone for good by 2024, with a new rail bridge built over the roads. Two new stations will also be developed at Pakenham and East Pakenham, along with open space equivalent to six Melbourne Cricket Grounds (MCGs – a local measure of area).
Alliance crews are carrying out early works in the area to pave the way for major construction to begin early next year. During this year they will begin working on gas, power, water and other utilities in the rail corridor and the piling rigs will arrive on site. Early ground works on the new Pakenham and East Pakenham stations will start in late 2022, with both new stations to open to passengers in 2024.
Got a story? Email news@theconstructionindex.co.uk