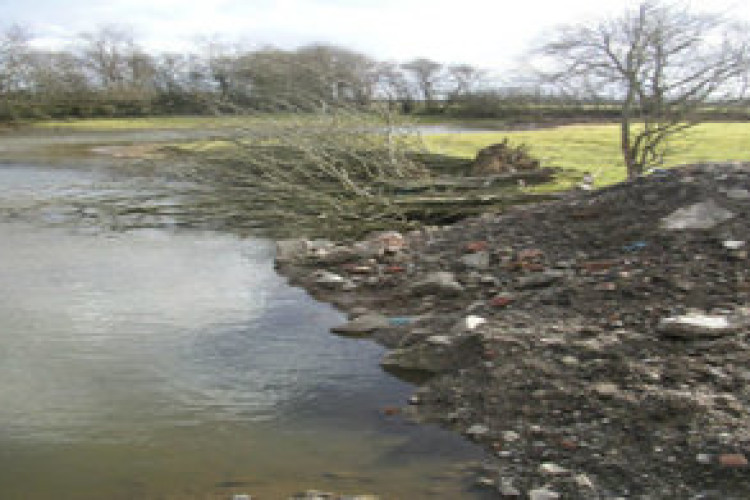 Between July and October 2014, John Jones dumped more than 5,000 tonnes of soil, stone, brick and concrete into two land hollows on land at Bage Farm in Madley, Herefordshire. The hollows were a habitat for protected great-crested newts.
The Environment Agency prosecuted under the Environmental Permitting (England & Wales) Regulations 2010.
Hereford magistrates heard how the depositing of the waste had resulted in the disturbance, injury, and killing of some of the newt population. On 3rd July 2018 they fined the company £50,000 and ordered it to pay prosecution costs of £50,000.
As part of the fine the court ordered the company to pay the costs that it had avoided in failing to lawfully dispose of the waste.
The company had a previous caution for environmental offences committed in 2010 and 2011.
In mitigation, the company's barrister stated that the company had pleaded guilty to the offence and had no previous convictions. He also stated that the newt population had thrived in the time following the offence.
Environment Agency officer Lyndon Essex said after the hearing: "Waste crime is a serious offence with tough penalties as it can damage the environment and undermine those who operate legally. This case sends out a clear message that we will not hesitate to take action to ensure the protection of the environment."
Got a story? Email news@theconstructionindex.co.uk