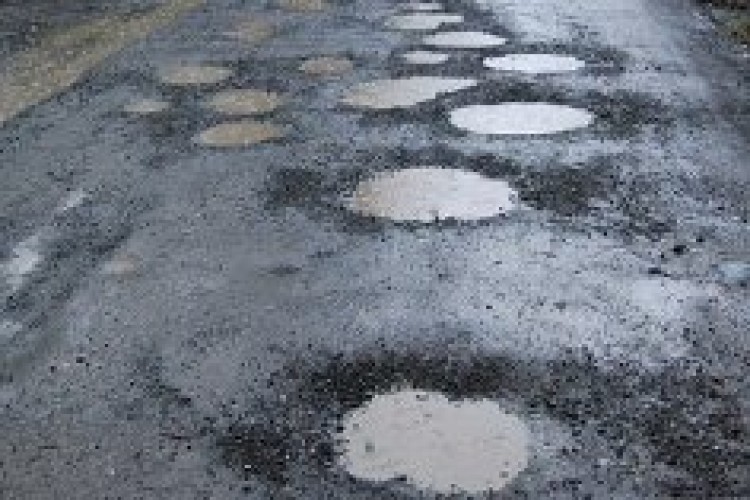 Civil engineering contractors said it would do nothing to address the maintenance backlog.
The Department of Transport has allocated £151m to the next round of the local highways maintenance incentive fund that is designed to reward councils for efficiently planning road maintenance.
It has also confirmed the next tranche of funding from its Pothole Action Fund for English councils outside of London. The £250m Pothole Action Fund was announced in the 2016 budget and is expected to fix more than four million potholes by the end of March 2021. Councils collectively got £75m from the fund this year. Next year they get £46m.
Civil Engineering Contractors Association director of external affairs said: "This funding is welcome, but it is a drop in the ocean of what will be required to address the pothole deficit on the nation's roads.


"This year, English councils outside London spent £2.48bn on local highways maintenance, when an estimated £3.05bn was needed – a shortfall of £570m. Furthermore, local authorities needs over £12bn to address a backlog in work on England's roads. This figure has remained unchanged over the last four years.
"CECA has long argued that too much money is spent on reactive maintenance of our roads, when preventative maintenance is 20-times less expensive per square metre than patching and mending potholes.
"Furthermore, we believe that a one-off programme of intensive improvements to local roads would significantly reduce the long-term cost of maintaining the network. Government must work with local authorities to develop a radical long-term funding plan, and to consider ways in which prudential borrowing might be implemented to allow such an intensive programme to take place."
Got a story? Email news@theconstructionindex.co.uk