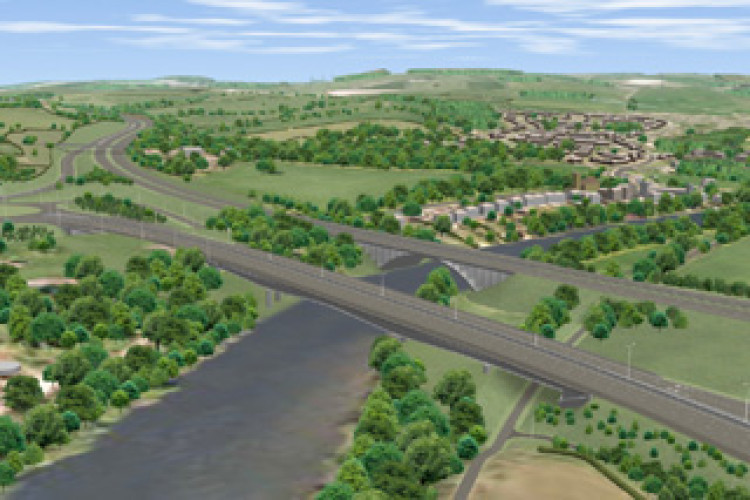 Work on site will now start in January 2014 and is expected to complete in 2017.
The scheme was given final approval by the Department for Transport last week.
Costain has been on board for three years on an early contractor involvement (ECI) basis. This collaboration saw the project become the first highway scheme to pass through the new National Infrastructure Planning process.
The project will involve a full reconfiguration of Junction 34 of the M6, 4.8km of dual carriageway, 4.5km of new slip-roads, and 12 major structures including a 200m-span crossing of the River Lune. When complete, it will connect Heysham and the Morecambe peninsula directly to the M6.

Estimated construction cost is £124.5m.
Costain chief executive Andrew Wyllie said: "We are delighted to have been awarded this important contract, upgrading and refreshing the UK's transport infrastructure to improve connectivity and asset efficiency. We have worked closely with the Council and all local community stakeholders through the design development and planning process, and we now look forward to continuing the partnership to deliver an excellent outcome for Lancashire."
Lancashire county councillor John Fillis, cabinet member for highways and transport, said: "The link road supports our aspiration to build a strong economic infrastructure throughout Lancashire. Around 3,000 people are due to be employed during construction of the road, and up to 100 local unemployed people will receive training and jobs during construction. I recently visited the depot and 90% of the staff employed on site lived in an LA postcode area. [Ed's note: That's Lancaster, not Los Angeles.]
"The road also provides excellent value for money in terms of considerable benefits for local traffic, businesses and employment, while acting as a catalyst for wider economic growth. A study has predicted that every £1 invested in the link road will earn £4.40 for the economy. The link road has long been one of our top priority transport schemes, and I'm very pleased we now have everything in place to move ahead with building it."
Got a story? Email news@theconstructionindex.co.uk