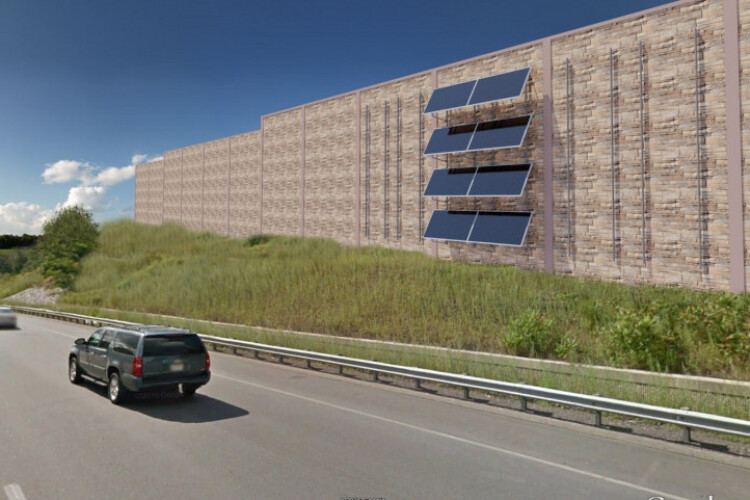 In 2015, Ko-Solar and its partners approached MassDOT to discuss the concept of PVNBs. After coordination and conceptual design work, MassDOT has agreed to a pilot project along Interstate 95 in Lexington. The project involves retrofitting an existing noise barrier on Route 128 into a PVNB that will be built and financed in partnership with Solect Energy.
Desktop noise modelling that has been completed suggests there may be a slight reduction in noise levels for people abutting the road. Ko-Solar partnered with Ramboll to simulate the noise levels and to monitor them following construction.
MassDOT plans to use the results of the pilot, including information about noise impacts, maintenance, cost, and community perception, to determine the feasibility of PVNB applications elsewhere.
It vetted about two dozen potential sites for the PVNB pilot. The barrier, which is on the north side of the highway, is about 915m long and 6m tall, and is constructed of reinforced concrete. The retrofit PV system capacity is expected to be 637.5kW DC, and 802,000kWh will be generated annually. This represents the equivalent of supplying 120 homes per year with electricity.
Got a story? Email news@theconstructionindex.co.uk