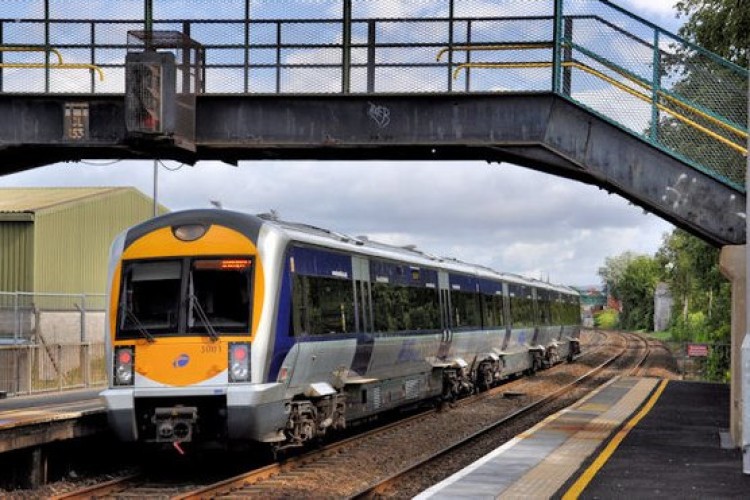 Entrants are asked to design innovative, fully accessible footbridges that can be used across the rail network. 
Network Rail has nearly 2,400 footbridges, providing both passenger access and rights of way.  As part of the Department for Transport's Access for All (AfA) programme, Network Rail has installed 200 footbridges since 2006. The AfA funding initiative was established to improve accessibility at railway stations through the creation of obstacle free routes from station entrances to platforms. 
The competition is being run by RIBA Competitions and is open internationally to practising architects, structural engineers and civil engineers, together with students of these design disciplines.  Entrants are urged to "challenge presumptions and raise expectations for the quality of future designs". They are also encouraged to consider how their accessible footbridge designs might be adapted for use in other settings such as at level crossings.
The competition will be organised over a single phase, involving the anonymous submission and appraisal of design proposals. 
Network Rail head of buildings and architecture Anthony Dewar said:  "Footbridges provide a vital function enabling the public to easily access train services and serving as public rights of way.


"Network Rail is committed to promoting design excellence. That's why we're challenging the architectural and engineering community to come up with new and innovative ideas for footbridge structures that will be both functional in form and sympathetic to the communities that they serve.
"The winning design concept will also need to protect and enhance the great legacy of engineering design that is inherent in railway history.  We're excited to see the solutions that will be put forward."
The judging panel will be chaired by journalist Paul Finch and comprise Rowan Conway (Royal Society of Arts), Anthony Dewar (Network Rail), Margaret Hickish (Design 4 Inclusion), Kay Hughes (Khaa), Chris Wise (Expedition Engineering) and Jonathan McDowell (Matter Architecture).
For further details and how to enter, see www.ribacompetitions.com/networkrailfootbridge
The closing date for submission of design proposals is 2pm Tuesday 18th September 2018.
Got a story? Email news@theconstructionindex.co.uk