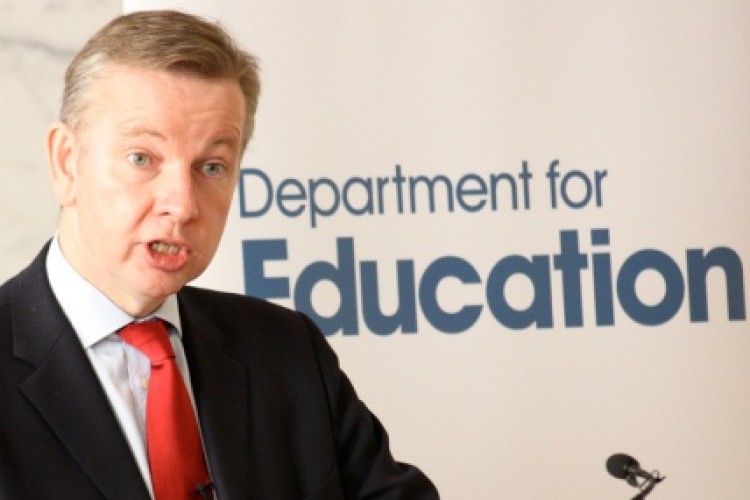 The Priority School Building Programme replaces the axed Building Schools for the Future programme, that the coalition government decided was too expensive and inefficient.  The new scheme prioritises those buildings in the worst condition and will use standardised designs for new buildings, as recommended by Sebastian James.
It will be privately financed and open to all schools, whetehr on the BSF programme or not.
The new programme is expected to cover between 100 and 300 schools with the first of these open in September 2014. The DfE said that it was expected to be worth around £2bn in up front construction costs.
Education secretary Michael Gove told the House of Commons: "In order to ensure we could target money on those areas in absolutely greatest need I had to take the difficult decision last year to stop a number of school rebuildings planned under the Building Schools for the Future programme. In areas where planning was most advanced, more than 600 rebuildings will go ahead. But other projects were stopped and I recognise the deep disappointment that provoked in communities where hopes had been raised.

"But we had to ensure money was spent efficiently and the design of the old BSF scheme was not as efficient as it could have been. Specifically, it did not prioritise schools in the worst condition and it did not procure new buildings as cheaply as possible."
Mr Gove said that he accepted the James Review recommendation to conduct a full survey of the school estate. "The last Government stopped collecting any data on school condition in 2005 which has made fair distribution of funding much harder."
He continued: "I have also accepted the review's recommendation significantly to revise the school premises regulations and guidance, so that a single, clear set of regulations applies to all schools. I intend to consult fully on this in the autumn.
"In addition, I have accepted his recommendation to move towards greater standardisation of design of school buildings. One of the aspects of the BSF programme Mr James criticised was that each school was separately designed costing unnecessary millions in consultancy fees and often resulting in buildings which were not fit for purpose. Greater standardisation will reduce costs, improve quality and limit the opportunity for error."
Got a story? Email news@theconstructionindex.co.uk