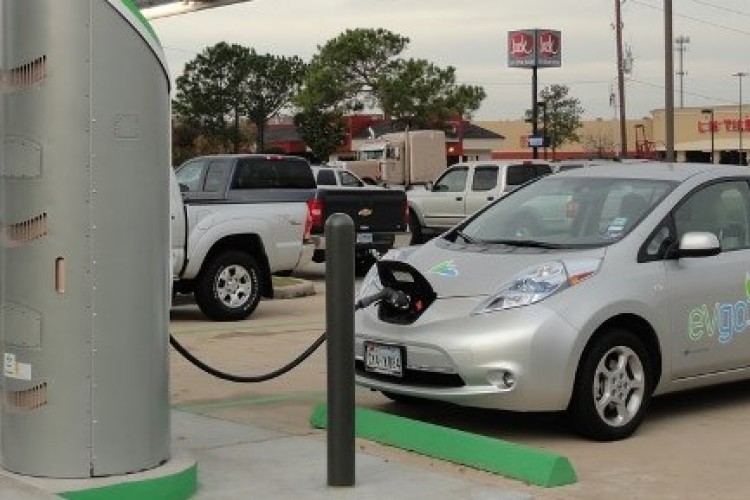 In a rare display of vision, the government is paving the way for all vehicles to become zero emission within the next 25 years.
The DfT is consulting on a series of measures that will make vehicle charge points more accessible, making it easier for drivers to recharge as demand for low emission vehicles increases. The measures are due to be included in the Modern Transport Bill.
The government has allocated £600m over this parliament to boost the ultra low emission vehicle market – the number of new ultra low emission vehicles registered has risen by 250% in the past two years.
Transport secretary Chris Grayling said: " We are committed to making transport cleaner and giving even more drivers the option of using a low emission vehicle as we strive to improve air quality across the country. Our ambition is for nearly all new cars and vans to be zero emission by 2040, and we are taking real steps to achieve this in the Modern Transport Bill. We now want to hear the views of businesses and the wider public."
The measures being proposed would give government powers to support the roll-out of charging and hydrogen refuelling infrastructure and improve consumer access to the network.
The plan is for information about the location of public charging stations to be available online. Common standards will be developed for all public charge points to ensure electric car owners can recharge anywhere, anytime, with transparent pricing.

The DfT also wants to encourage the roll-out of hydrogen refuelling stations through franchising.
There are already more than 11,000 public charge points across the UK and there are grants available for home and workplace charging.
The Modern Transport Bill, first announced in the Queen's Speech in May, will outline the role technology and innovation will play in delivering the transport systems of the future. The bill is due to be laid in Parliament next year.
The DfT is also consulting separately on the proposed transposition of the Alternative Fuels Infrastructure Directive – Europe Union legislation that will further promote the roll-out of charging facilities for vehicles that run on electricity, hydrogen and other clean fuels.
The Modern Transport Bill consultation on measures for low emission vehicle infrastructure runs for four weeks, closing on 23 November 2016.
Got a story? Email news@theconstructionindex.co.uk