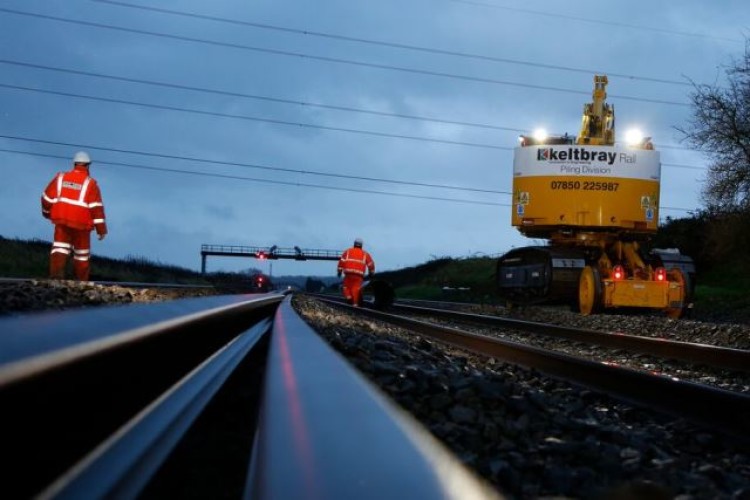 Turnover for the year reached £272.3m, up from £216.9m the previous year.
Gross profit improved by £7.8m to £45.4m and operating profit was up £3.5m to £11.6m. The operating profit margin improved to 4.3%.
Keltbray Group employs more than 1,000 people across three divisions: Demolition & Civil Engineering (turnover £202m), Rail (turnover £54m) and Environmental Materials Management (turnover £16m).
Keltbray claims that its Demolition & Civil Engineering (D&CE) business is the UK market leader in demolition and groundwork operations. The piling business – created in 2009 from the remains of failed piling specialist Cainwhite – has become an increasingly important complement to the group's core demolition business and contributed revenues last year of £35m (2014 £20m).
Keltbray reports growing opportunities to combine its various specialisms on the same project. For example, on the Queen Mary Viaduct in London for Network Rail Keltbray has undertaken demolition, piling, trackwork and overhead line electrification.
The Rail business is working on the Great Western Mainline, Crossrail eastern access routes and in Wales on electrification and piling frameworks and is now expecting an acceleration in workloads as the market recovers following a slow-down in the sector last year.
Group chief executive Brendan Kerr said: "Keltbray was formed as an earthmoving and groundworks company in 1976 and it is pleasing to see how we have grown to become an award-winning specialist contractor with a £270m annual turnover and more than 1,000 employees in our 40th year."
Got a story? Email news@theconstructionindex.co.uk