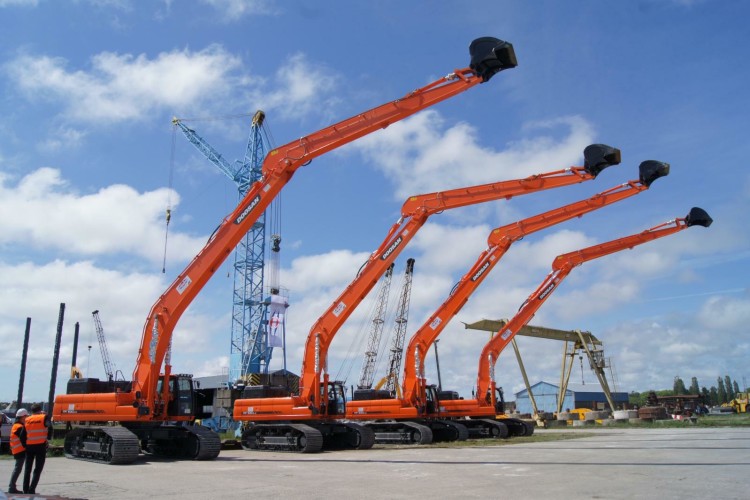 The excavators were purchased from authorised Doosan dealerGrausch i Grausch Maszyny Budowlane, which is based in Z,otkowo near Poznan.
The waterfront development is expected to be completed in about two and a half years.  The conditions on this contract are challenging as the work will have to be performed from pontoons placed on the water. The machines are Stage IIIB compliant machines, meeting the stringent environmental guidelines for work on the project.
"The purchase decision was based on the excellent reputation of Doosan as a heavy construction equipment manufacturer and the ability of the machines to meet the parameters of the job," said Krzysztof Dudziewicz from Energopol. "The latter were made even more challenging due to the specific nature of the work. Another important factor was our long-standing relationship with the Doosan dealer, Grausch i Grausch.  We have great confidence in their role as a distributor and the professionalism they show which is all important when key decisions such as this are to be made."
The DX530ELR-3 model is the extra long reach (ELR) version of the new Doosan DX530LC-3 crawler excavator, the successor to the DX520LC model.  The four new 53.8t DX530ELR-3 excavators are equipped with 19m-long ELR arms.  Each machine will be placed on a pontoon weighing between 200t and 500t. 
Got a story? Email news@theconstructionindex.co.uk