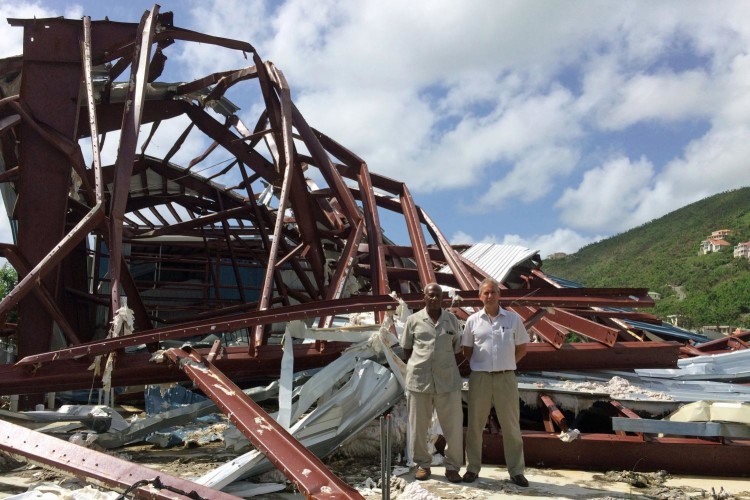 Reidsteel has designed, manufactured and supplied hundreds of buildings in the Caribbean and Central America over the past century, including churches, granaries, schools, industrial units, aircraft hangars and bridges.
Sales manager Mike Chappell has recently returned from a fact-finding trip to the British Virgin Islands and Antigua where he saw the devastation first hand. He met business and community leaders as well as government ministers.
His visit came after virtually all of Reidsteel's structures – including warehouses, supermarkets and chandleries and banks – survived hurricanes Harvey and Irma, which hit at speeds of more than 200 mph. Only one of its many buildings had suffered minor structural damage as a consequence of the hurricanes.
Chappell said: "Although I saw the devastation on the television, nothing can compare you for the shock of seeing it before your own eyes. People said that that they had experienced some incredible hurricanes but that this was on a completely different scale. Many buildings were just a tangled mess. I was one of the first businessmen allowed in and it was good to see that our buildings had withstood the joint onslaught as well as they had."

He added: "As a company we have built strong personal bonds and business links with the Caribbean over many years. We've already begun detailed talks about buildings such as schools, warehouses and port storage units. We're looking forward to helping the communities rebuild, so the islands and their infrastructure are much more resilient in the face of future hurricanes."
The Christchurch-company has the capability to design, manufacture, ship and supply entire steel buildings including their cladding and or glazing requirements anywhere in the UK, Europe and the world. The company was founded in 1919 by Colonel John Reid and is still owned by the Reid family.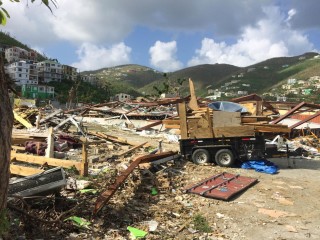 Got a story? Email news@theconstructionindex.co.uk