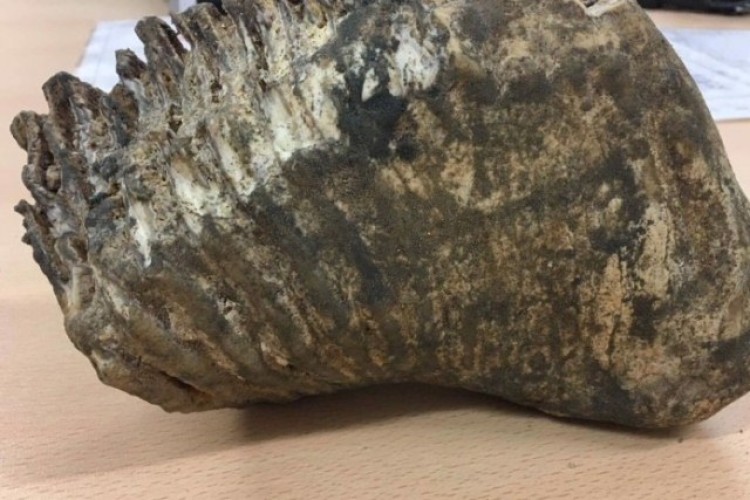 The find was made by the principal contractor's piling supervisor and was being overseen by specialist heritage experts, Archaeology South-East (ASE), who are controlling the excavation at the DWDR construction site.
A joint venture of VolkerStevin and Boskalis Westminster is main contractor for the £115m marine civil engineering stage of the DWDR development. [See our previous report here.]
ASE senior archaeologist Kristina Krawiec said: "This mammoth find is one of a range of similar finds from the region. It will be subjected to scientific analysis as part of the ongoing archaeological works at the site."
The last mammoths are believed to have walked in Britain over 14,000 years ago.
Port of Dover conservation officer Josie Sinden said: "It's not clear how the tooth ended up in Dover, but some suggestions include it washing down the River Dour, washing up on the beach, used as some sort of structure by previous inhabitants or even purposely placed as a sacred item."
Mammoth bones have been recovered from several other locations in east Kent, including the Swalecliffe area on the north coast and from deeply buried riverine deposits at Dover. During the construction of the Admiralty Pier at Dover specimens of mammoth teeth were recovered from the sea bed in 1886 and 1898. Another mammoth tooth was found in the 1950s during the construction of the National Westminster Bank in Market Square in the town.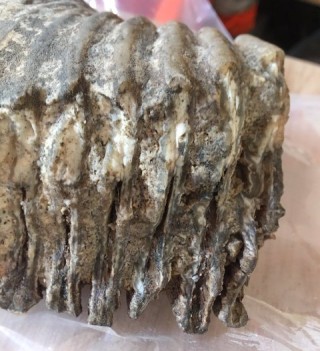 Got a story? Email news@theconstructionindex.co.uk