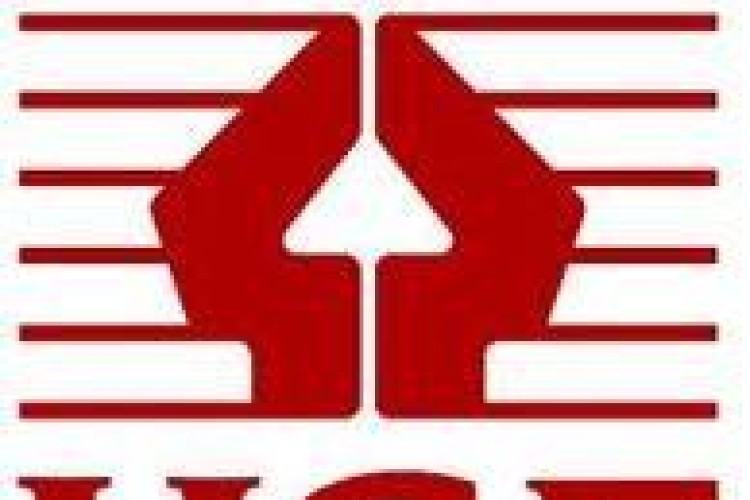 His employer got away with just a £2,000 fine as it has since gone out of business.
Mihai Hondru, 39, of Barkingside, Ilford, was killed on 20 October 2010 when he was struck by a reversing bulldozer on an M25 widening project near Upminster.
The Health & Safety Executive (HSE) prosecuted J McArdle Contracts Ltd and bulldozer operator Stephen Blackmore after an investigation into the incident identified safety failings.
Chelmsford Crown Court heard on Friday that Mr Hondru was employed by J McArdle Contracts, which was managing the rebuilding of the motorway embankment. Mr Hondru's job was directing lorries to the correct position on the embankment for them to tip their loads of soil. Stephen Blackmore, an owner-driver subcontractor, was tasked with levelling the tipped soil with his New Holland D180.
As Mr Hondru was helping a lorry driver manoeuvre his vehicle into position, he was struck by the reversing bulldozer, driven by Mr Blackmore.
HSE inspectors found that after carrying out a risk assessment, J McArdle had implemented a one-way system to minimise the risks to pedestrians from the moving vehicles. However, on the day of the incident, ground conditions had changed, which meant the lorries had to reverse into position. Inadequate safety measures were put in place to protect those workers operating near the reversing bulldozer.
In addition, Stephen Blackmore failed to take sufficient account of Mihai Hondru's presence in his immediate vicinity.  Rather than making sure he knew exactly where Mr Hondru was, he assumed he was not in his way or that Mr Hondru would move out of his way when he reversed his bulldozer.

J McArdle Contracts Ltd was handed a fine of £2,000 after being found guilty of breaching Section 3(1) of the Health and Safety at Work etc Act 1974. The judge said that if the company had still been trading the fine would have been £200,000.
Stephen Blackmore, 54, of Rydon Farm, Talaton, Devon, was also found guilty, at an earlier hearing, of breaching Regulation 37(3)(a) of the Construction (Design and Management) Regulations 2007. He was sentenced on Friday and given a six month prison sentence, suspended for 12 months. He was also ordered to pay costs of £2,500.
HSE Inspector Sandy Carmichael said after the case: "Mihai Hondru's death was a needless tragedy, all the more so because it was preventable. Safe operation of heavy plant, including bulldozers, means continuously checking that pedestrians are clear of moving vehicles.
"What had seemed like a small change in the task was really very significant. Construction work needs good planning – and good planning includes thorough risk assessment.
"Any modification to the plan means the risks need to be re-considered very carefully. Re-assessing risk when circumstances change is crucial, as this tragic incident clearly shows.
"Mr Hondru's death could have easily been avoided if the transport operations had been properly managed and there had been good vigilance by everyone involved."
On average, each year seven workers die as a result of incidents involving vehicles or mobile plant on construction sites. A further 93 are seriously injured.
Got a story? Email news@theconstructionindex.co.uk