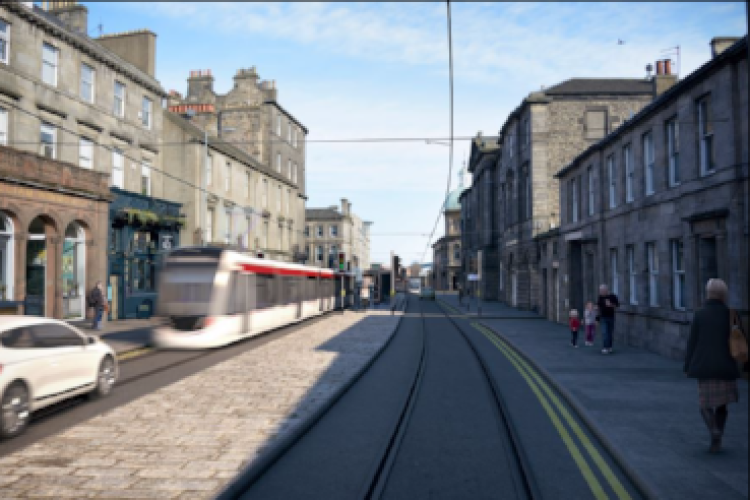 There are two lots to pitch for: a £25m swept path contract to clear the tram route of all below ground utilities and obstructions; and the main infrastructure and systems contract, valued at £90m. Total double-track length is 4.6 km. Both contracts run for 48 months.
The outline business case (OBC) for taking trams to Newhaven was approved by the City of Edinburgh Council on 21st September.
However, councillors will not make a final decision on going ahead with the project until autumn 2018.
Over the next year, which they call stage two in the process, the project team will test affordability based on tender prices received and take on board any lessons learned from the inquiry now going on into why the original scheme opened five years late at a cost of £776m, which was more than double the original estimates. The fall-out from that has made councillors cautious about rushing any next stages.
Interested applicants can download documentation via in-tendhost.co.uk/cityofedinburghcouncil
Got a story? Email news@theconstructionindex.co.uk