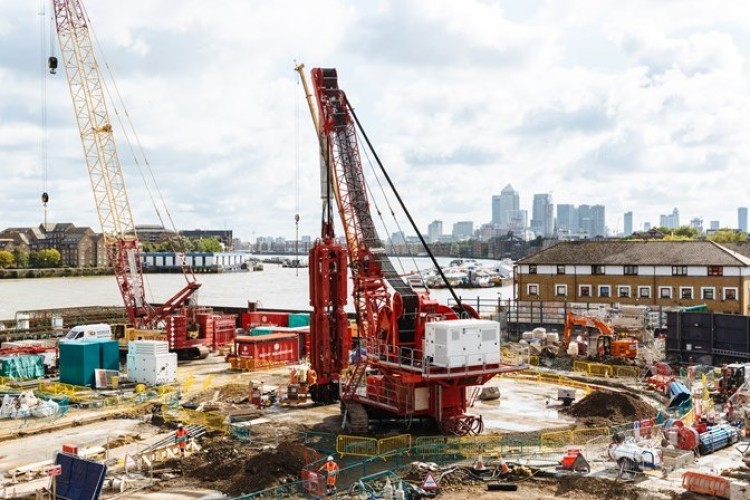 The rotary trench cutting machine, which will help dig the shaft for the main tunnel at Tideway's Chambers Wharf site in Bermondsey, runs off mains electricity instead of diesel.
The hydrofraise machine, which started digging at the end of August, has been developed in-house by Soletanche Bachy Group, which owns and operates it. Subsidiary company Bachy Soletanche is in the contracting joint venture team building the east section of the Thames Tideway Tunnel, along with Costain and Vinci Construction Grands Projets.
Tideway geotechnical construction manager Martin Stanley said: "As well as being more environmentally friendly, it also means the machine will be quieter when it's in use. This type of hydrofraise machine is thought to be one of the first of its kind in the world, so we are really proud we've been able to launch it and will continue to look at ways of reducing our carbon footprint and minimising any disruption to our neighbours."
It will be used to dig shafts at Chambers Wharf, Deptford Church Street and King Edward Memorial Park in Tower Hamlets. Afterwards it will return to the Soletanche Bachy Group for projects elsewhere around the world.
Meanwhile, here is a short film showing progress on the project:
Got a story? Email news@theconstructionindex.co.uk