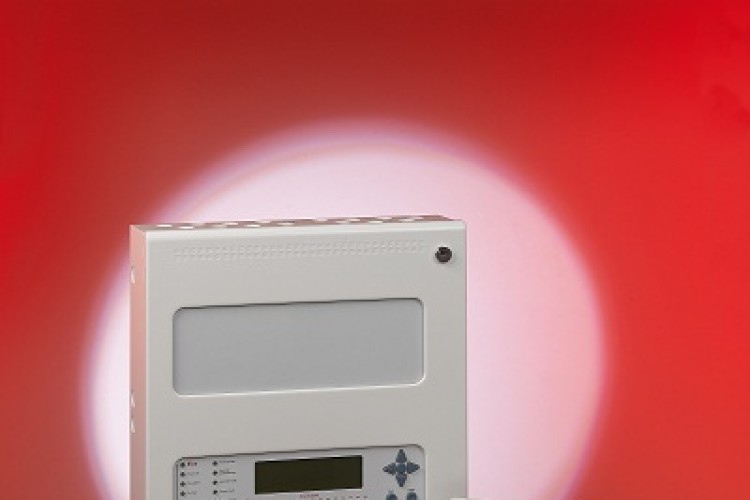 With no need for cabling it is swift to install, making it ideal for buildings such as schools, offices and industrial applications where downtime and disruption are not an option.
EN54 Part 25 provides CE marking for fire detection systems that use bi-directional radio links instead of electrical cabling to communicate across a whole building. EMS Fire & Security's FireCell system links to in excess of 500 tried and trusted industry standard sensor units via Smart Cluster Technology, creating up to 64 radio clusters to provide totally wireless communication and full building protection for any application.
The FireCell system consists of an industry standard control panel, linked to a radio hub and set of radio cluster communicators (RCCs) that act as bi-directional range extenders. Each control panel communicates with a single hub.  This in turn manages up to 64 RCCs, each of which link to 31 devices across a building. This results in a system that can monitor in excess of 500 devices.
With no cabling required the FireCell system communicates via radio using 868mhz frequency. Maximum coverage is achieved thanks to the use of diversity reception, multipath techniques and the use of multiple frequencies. Radio interference is eliminated because the system can automatically change between frequencies as needed, so there is no risk of compromise with an EMS system.

Because there is no cabling required, the time and cost of installing a new fire protection
system is dramatically reduced. Equally, the headache associated with the unlimited access required for cable installation is also removed; itself a benefit for social housing applications or homes of multiple occupancy where timing and logistics all play a role during installation. Commercial environments where disruption to staff creates downtime and impacts productivity can also benefit from a swifter, less intrusive installation process. FireCell from EMS is faster, more efficient and less disruptive for tenants, office workers or students.
Ray Puttock, Marketing Manager of EMS Fire & Security said: "Going wireless is seen as a big step for most installers and building owners; however the benefits of a wire-free system mean that it is fast becoming a tried and trusted route to effective building protection. With no wires involved the installer is protected from the potential price fluctuations of cable, while the cost of installation is much lower for the end customer because the process is quicker. Because the devices are powered with standard alkaline batteries there is much less ad hoc maintenance needed too. Batteries have a service life of around 5-years, much longer than the British Standard requirements. The strength of a good system is based on design and therefore, by working with EMS to complete a site audit will result in the most effective system design."
All EMS systems are covered by a 5-year warranty and radio devices carry Ofcom approval. 
Got a story? Email news@theconstructionindex.co.uk