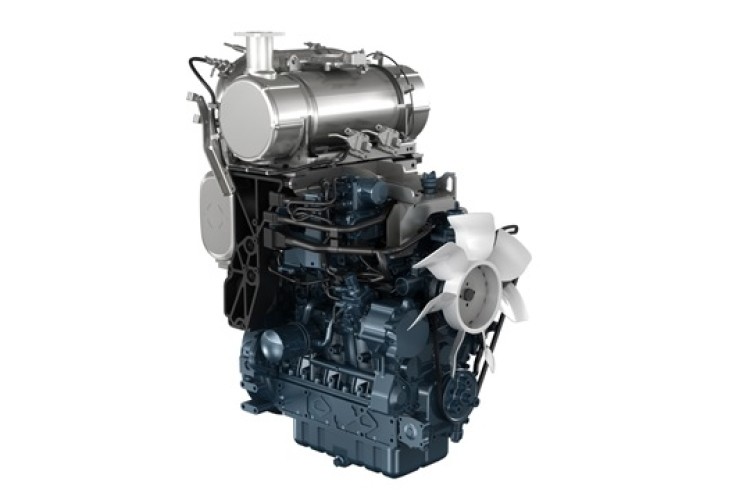 The engines have also been certified as complying with the similar US requirement, Tier 4 Final.
Emission regulations for non-road diesel engines with an output range between 56kW and 130kW is coming into effect in 2015. Kubota has now ensured that its complete diesel engine range meets and exceeds the legislative requirements. 
The company's engines smaller than 56kW already meet the latest regulations.

Business development manager Daniel Grant said: "Our engine technology is the best on the market, with a strong OEM customer base globally across a wide range of industry sectors.  This latest certification for our diesel engines between 56kW and 130kW is another major milestone for our team and one that we are extremely proud of."
 Both of the new V3800-TI and V6108-TI engine models have been certified by the European Union (EU), the US Environmental Protection Agency (EPA) and most recently, by the California Air Resources Board (CARB).  These engines will be mass produced for the engine market from October 2014 and will also be installed in Kubota tractors and construction machinery.
Mr Grant added: "Stage IV and Tier 4 Final are very stringent emission regulations, requiring a nitrogen oxide (NOx) reduction of approx. 90% in comparison with the current regulations.  To ensure our engine solutions exceed these targets, we have adopted selective catalytic reduction (SCR) for NOx reduction and integrated this technology together with diesel particulate filter (DPF) and diesel oxidation catalyst (DOC) to comply.  This has been done without compromising the compact design or output and performance of our new engine models, which in some cases, has increased."
Got a story? Email news@theconstructionindex.co.uk