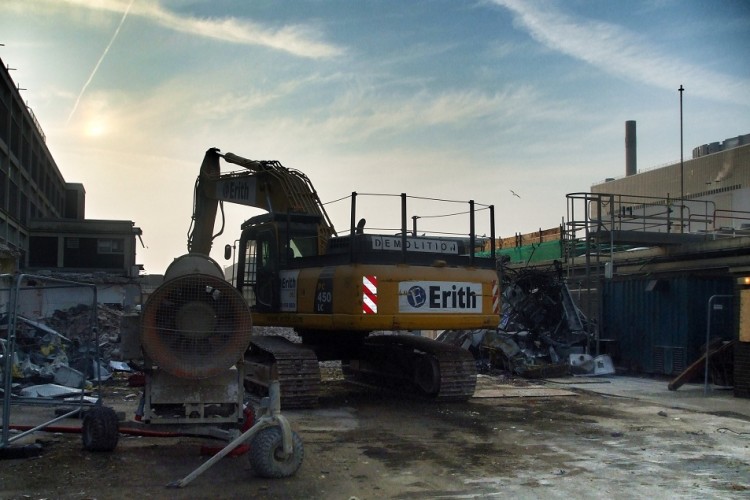 The £304 million, five-year demolition framework set up by Magnox last year will play a significant part in reshaping the UK's nuclear power sector.
The contract covers de-planting, demolition and bulk asbestos removal across 10 nuclear reactor sites in the UK.
Magnox, which operates the sites on behalf of their owner – the NDA (Nuclear Decommissioning Authority), established the framework contract with six specialist contractors (see box).
The framework model was designed to allow more efficient commercial arrangements between Magnox and its contractors, reducing tendering costs and provide a supply chain 'toolbox' to meet the needs of the various projects over the coming years.
"This gives us a great opportunity to outperform our decommissioning plans by building long-term supply chain relationships, learning from experience, and increasing our ability to deliver," says programme director Alan Bladon. One of the first companies to benefit from this complex contract agreement is Erith, the only company to be appointed to the framework in its own right.
Demanding sector
Group managing director David Darsey is pleased that Erith won a place on the Magnox framework, but aware of the challenges ahead. "The nuclear industry is probably the most demanding sector in which to carry out demolition," he says.
Within days of the framework participants being announced, Erith had deployed its newly-formed nuclear team – fresh from demolition works at Bradwell Power Station – to Dungeness A in Kent.
Stuart Accleton, who headed up Erith's tender negotiations, reports that the work at Dungeness A – which takes place immediately beside the live nuclear power plant at Dungeness B – places specific environmental demands upon Erith.
"As the only place in the UK officially designated as a desert, Dungeness A sits in the midst of a Site of Specific Scientific Interest (SSSI)," he says. "It has a huge variety of unique, rare or unusual plants, mosses, mammals, reptiles and migratory birds, the presence of which has to be taken into account throughout the demolition works. The fact that the demolition will take place during the bird nesting season will require our team to be constantly vigilant."


Despite being sat on a huge flat area of headland that juts into the English Channel, Dungeness A is short on space.
"In order to gain access to the turbine hall that is to be de-planted and demolished, we will have to remove a whole range of smaller outbuildings," Accleton explains. "Although relatively small in the scheme of the framework agreement, these preparatory works are absolutely vital as they will free up space for contracting compound and processing areas."
The Dungeness A contract will place specific demands upon the Erith Nuclear Team.
Micro-climate
"This area has its own micro-climate and the weather can change in an instant. So we have to be mindful of the weather in general and the regular high winds in particular," Accleton says. "We can't afford to have any demolition waste blowing across into Dungeness B next door. We'll have to net the bins and lock the site down before we leave each day to ensure that all waste is contained."
And getting equipment in and materials out of the site will be a constant challenge.
"Dungeness A and Dungeness B have shared security so we have to work and behave as if we were on a live nuclear site. That means notifying equipment deliveries and getting personnel vetted before more than a week before they're due on site," Accleton continues.
"In addition, even though we are well away from the live part of the site, all outgoing skip waste has to be checked for contamination and those skips too have to be notified seven days prior."
Magnox demolition framework members
Doosan Keltbray Consortium
Celadon (an alliance comprising Hertel, KDC, NSG, AMEC, MWH and Halcrow)
Erith Group
Squibb Group/LVI Group
Nuvia
EDS/Kitsons
Got a story? Email news@theconstructionindex.co.uk