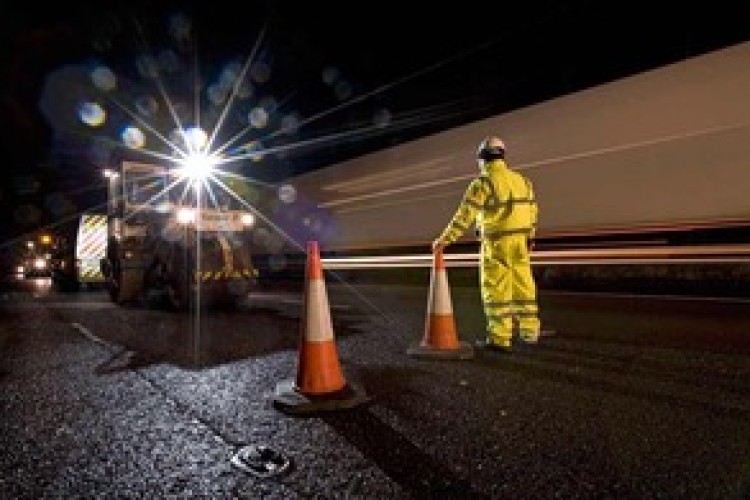 Company Watch* has studied the balance sheets of those businesses with total assets of £1m or more and who describe themselves at Companies House as road builders.
Far from revealing a sector in distress from years of spending cuts, the results from the 116 companies surveyed shows a picture of cautious, even conservative financial management.
At a time when other sectors such as retail are burdened with mountains of debt, these road builders have a debt to net worth ratio (gearing) of only 32%, well within accepted financial norms. A remarkable 34% of them have no debt at all, which is an encouraging place to be at a time when traditional sources of funding, such as the banks are hard to access on reasonable terms.
However, profitability is low compared to other sectors of the economy.  Our 116 contractors earned a miserly 3% on total revenues of £4.8bn.  Their profits total only £128m, but they are deploying total asset resources of £2.2bn.  This mirrors the construction sector as a whole, where margins are wafer thin and the return on capital employed is well below a reasonable figure.
Company Watch calculates a health rating (H-Score) for every UK company, based on the interaction between seven key financial ratios involving profitability, funding and asset management. These are extracted from published financial information and processed through a mathematical model based on the characteristics of those companies which fail and those which survive.
This produces an H-Score out of a maximum of 100; any company with a rating of 25 or lower is financially vulnerable. A score between 26 and 50 indicates a company that is financially off-colour.
Despite the fact that spending on road construction is half what it was in the 1990s, the average H-score of road building contractors is 54, which is an impressive 10% better than the comparative figure of only 49 for similar-sized companies trading in the UK.  Better still, only 17 (or 15%) of them scored less than 25, putting them in the warning area. For the UK economy as a whole, 25% of firms fall into this category.
63% of the road building sample has an H-Score of 50 or more, whereas the national figure is closer to 50%.
Other high risk factors are thinly spread among the companies; just five have negative net worth where their liabilities are greater than their assets, while only 16 are loss making. 

Britain's healthiest road building contractor, financially speaking, is Fife-based Thomas Menzies, which scores 99 out of 100.
Three other road builders are in the 90s: Yorkshire's FW Whitelock & Sons (98); WM Donald of Aberdeen (95); and Somerset-based Tripod Crest Planing (92).
Propping up the bottom of the table is Holystone Civil Engineering, with a health rating of just 4.
*Company Watch is a corporate financial health monitoring specialist. For more details, see www.companywatch.net
The full report, including the league table of road builders' financial health, is in the June issue of The Construction Index magazine.
Click/tap here to read it online (scroll to page 24).
Click/tap here to buy your own hard copy.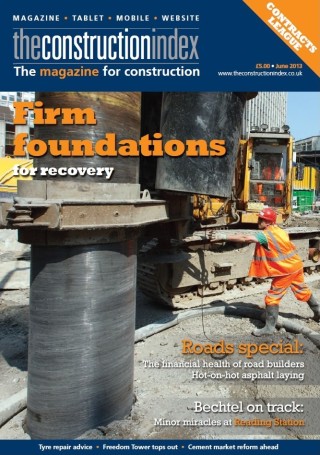 Got a story? Email news@theconstructionindex.co.uk