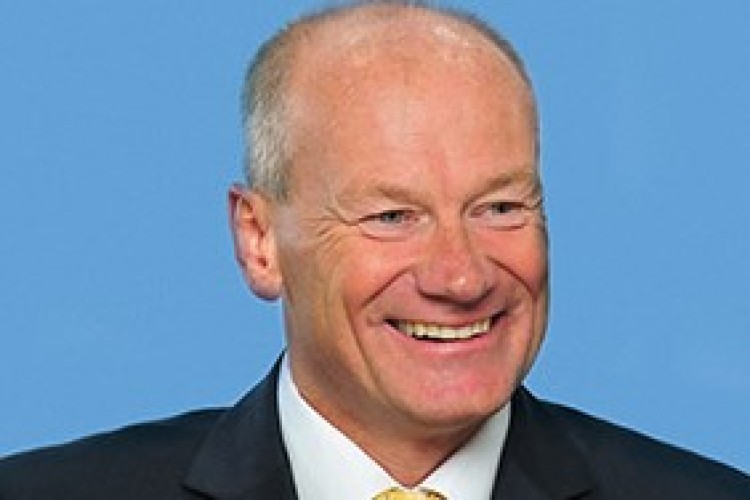 Former Galliford Try chief Greg Fitzgerald was brought in by Bovis Homes in April 2017 to turn the company around after the former leadership thought it was a good idea to pay residents to move into unfinished homes to make the books look good.
A key part of the turnaround plan is to stop being in quite such a rush, and according to Mr Fitzgerald everything is now going to plan.
Despite all the turmoil Bovis Homes is still making good money, although not as much as before. Results for the half-year to 30th June 2017 show pre-tax profit down 31% to £42.7m (2016 H1: £61.7m) on revenue up 4% to £427.8m (2016 H1: £412.8m).
The rate of production for 2017 has been deliberately slowed to focus on operational issues and staff training programmes.  Completions in the first half totalled 1,512 units (2016 H1: 1,601) but the average selling price was up 9% to £277.4k (2016 H1: £254.5k).
Labour and material cost inflation was around 4% in the first half, while total construction costs increased by 8% to £137 (H1 2016: £127) per square foot.
Profitability was hit by legacy customer service costs, overweight operating structure, investment to change the business, and defence costs.  A provision of £3.5m was taken in the first half to ensure that all legacy customer issues are dealt with before the end of 2017, and it cost £2.8m to pay financial advisers to fend off unwanted takeover approaches.

As part of the restructuring of the business, 120 jobs have been axed.  The total restructuring cost of the business is expected to be £4m, which will be incurred as an exceptional item in the second half of the year.
Chief executive Greg Fitzgerald said: "The first half of 2017 has been a period of stabilisation and strategic reorganisation for Bovis Homes Group.  Since joining the business in April 2017 I have visited all our offices and the vast majority of our developments, and have been hugely impressed by the desire of our dedicated staff to address and rectify the challenges faced by the business.  As a result I am confident that our new strategy will set the group on the path to sustainable, profitable growth.
"The new strategy of disciplined volume growth, allied with a renewed focus on customer satisfaction and build quality, will deliver the homes that are required in the locations where people want to live.  The group's strong balance sheet and valuable land bank mean we are well set to provide the stable returns to shareholders that their patience and support have deserved."
He added: "The market fundamentals are strong and we continue to see good levels of demand for new homes across all our regions with pricing remaining firm.
"We are confident of delivering pre-exceptional profit in-line with management expectations for 2017 and expect to deliver a significant improvement in profit in 2018 as we benefit from the actions we are taking this year to reset the business."
Got a story? Email news@theconstructionindex.co.uk