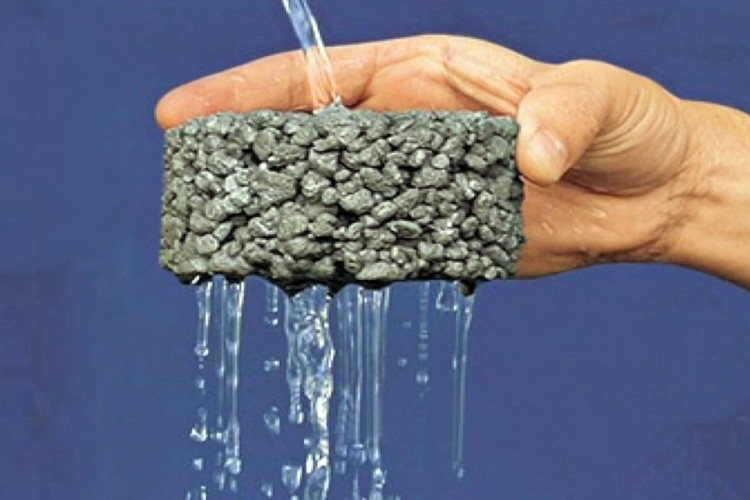 1. Low temperature asphalt
Low temperature asphalt is acclaimed for many reasons – efficiency, speed, cost, sustainability and working conditions. Lafarge Tarmac reckons the product could bring £46.2m in energy cost-savings over 10 years, cutting carbon emissions by 39%. It is also more efficient. Brian Kent, national technical director at Lafarge Tarmac, says: "The job doesn't take as long, because the material doesn't have to cool down as much. On a typical Highways Agency night shift, around 250 tonnes would be laid. We reckon you could lay an extra 50 tonnes a night with low temperature asphalt, so in a 14-day contract, you could take a day off in terms of time. That also means less public disruption.
"The product means no changes in terms of the construction process, but with less fumes, there is a more pleasant working environment."
Following a demonstration in Leicestershire for the Highways Agency, Lafarge Tarmac is waiting for the green light.
2. Rubberised asphalt
The use of recycled rubber in asphalt is untried in the UK but growing in use in North America.
Paving Pellets, a product aimed at the UK market by manufacturer Billian, is a rubber modifier that aims to be a sustainable alternative to polymer-modified binders.
Rubber modifiers do not store well when blended with bitumen, but Paving Pellets has developed a patented process which allows the product to be cooled down and used whenever required.
"Studies in the USA indicate that rubber has a beneficial effect when mixed with other products, including recycled materials," explains Billian owner Harry Pearl. The firm has since developed a 100% recycled mix, and a purpose built machine – the Roadmender – which can hold 250kg. Pearl describes it as "ideal for pothole patching".
3. Bitumen rejuvenators
Considerable progress has been made in techniques for the removal and processing of asphalt for recycling. However, reuse of waste asphalt is hampered by contaminants from products the material will have come into contract with in its 'previous life', including oils, resins and road markings.

By adding rejuvenators - typically oil or wax - to the old or contaminated asphalt, the 'aging effect' of the recycled asphalt can effectively be reversed. As well as a beneficial effect on the bitumen, the binder properties are also improved.
Rejuvenators are typically used with bitumen on footpaths, cycle ways and for minor highway repairs.
4. Bauxite anti-skid surfacing
Anti-skid products typically last two to four years, and are expensive. Lafarge Tarmac claims its Ulticolour Bauxite can last for 10 to 12 years, while achieving comparable properties to other anti-skid products. "We use a clear, and very strong, polymer binder, with bauxite aggregate (an aluminium ore)," explains Lafarge Tarmac's Brian Kent. "It offers improved whole life costs, avoids resurfacing delays, and reduces the risk of accidents and legal claims." He adds that the firm is currently trialling the product with Leicestershire County Council, with a view to getting further performance data, and is also in discussion with the M25 maintenance team over trialling the product on the orbital motorway.
5. Porous asphalt
Urban roads in Germany and the Netherlands now use a modified 'porous' asphalt mix, which provides approximately 12% surface air voids. This can significantly reduce traffic noise, says a spokesperson for the Highways Term Maintenance Association (HTMA). The nominal size is 8mm and the mixture is bound by a polymer modified binder.
According to the HTMA, the UK industry "does not appear to favour such a material, with concerns over the ability of the material to 'self-clean' under the action of HGV traffic. There is the perception that the increased void content will lead to premature oxidation and consequent failure of the binder". However, the trade body would like to see more trials of such materials.
This article first appeared in the July 2014 issue of The Construction Index magazine, which can be viewed in full at: http://epublishing.theconstructionindex.co.uk/magazine/july2014/
While the magazine is free to view online, a subscription is required to receive you own hard copy every month. This can be purchased for just £35 a year at http://www.theconstructionindex.co.uk/magazine
Got a story? Email news@theconstructionindex.co.uk