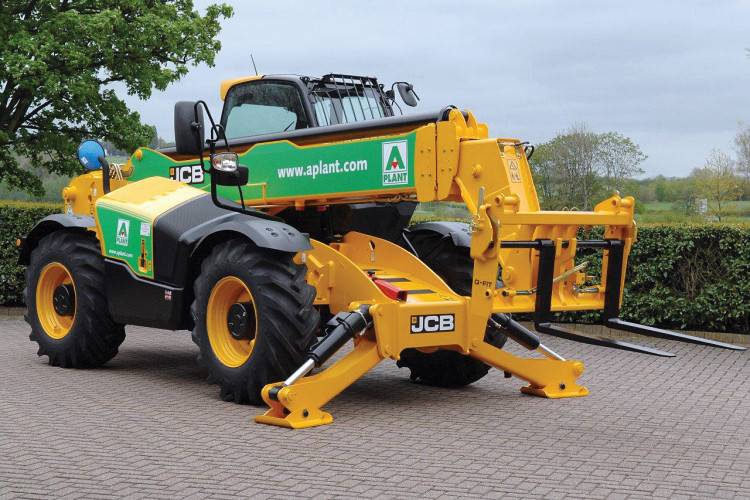 These are optimistic times for the construction plant hire industry. Business is looking up again, and demand for machines is on the rise. And it is about this time of year that fleet managers get their spreadsheets out and figure out what they need to spend in the year ahead and where to put their money. "It has been a pretty good year for demand. We are now busier than since the start of the recession," says Robert Lynch, sales director of L Lynch Plant Hire.
For Lynch the upturn has been driven by house-building – even in its traditional heartland of north London – and by civil engineering. The railway sector has generated a lot of business for Lynch, even though it is not in the rail-mounted niche. And then there is Crossrail. "Just like every other major hire company we have been very well affected by Crossrail," he says. There are more than 100 different work sites on the £15bn project, so plenty of work to share around. Lynch is involved at Farringdon, Tottenham Court Road, Bond Street and Paddington. "We have just constant daily activity there," he says. He estimates that the one project has accounted for between 10% and 15% of the company's business this year. In relative terms, Lynch appears to have had a good recession. It has doubled the size of its fleet in the past five years to 2,600 units, including attachments, and more than doubled its geographic coverage, setting it on course to become a nationwide operator.
During the year Lynch has spent £18.5m on inventory, including 20 Volvo D series excavators, a dozen Terex TA300 articulated dump trucks, 22 Atlas Copco hydraulic breaker and compactor attachments and £4m-worth of Doosan excavators. The new Volvo models include 14 EC140D and six EC220D excavators, taking the total number of Volvo machines in the Lynch fleet to over 200, sitting alongside A25, EW140, EW210, EC290 and EC360 models. "We have been buying Volvos for the last 10 years," says operations director Merrill Lynch. "There is no doubt that it is a solidly built, premium product, which always rewards us with strong residual values. Our operators and our customers' operators like them too – and they're very good on fuel and deliver excellent productivity."
"We're currently experiencing huge demand for our equipment across the Midlands," he says. "This, combined with the recent opening of a new depot in Bridgwater has really helped to boost our market coverage, though we've needed to increase the hire fleet to meet this demand."
From Doosan, Lynch has chosen the 30-tonne DX300LC, DX340LC and 38-tonne DX380LC crawler excavators – all Dash-3 versions – as well as several wheeled excavators, including standard configuration DX140W, DX160W, DX190W and DX210W units. Lynch has also purchased the articulated boom version of the DX190W wheeled excavator to meet a special requirement from a customer in the rail sector.
Next year's spend was still being worked out at the time of writing but Robert Lynch says it is likely to be substantially more than this year and is likely to focus on heavier machinery. A big chunk of the money will go on wheeled excavators, which have had a resurgence lately after a quiet time, as well as dozers and wheeled loading shovels. While this is all good news for Lynch, for its customers and for plant manufacturers, it will count for nothing unless rates improve. Hugh Edeleanu, chairman of HE Group, says that while his company's utilisation is a satisfactory 80%, hire rates have not moved,
which means that in real terms they have gone backwards, he says. Robert Lynch concurs. "I have to echo that big-time," he says. "Rates are in urgent need of moving upwards." Edeleanu says that HE's purchasing in the past year has been driven by the needs of house-builders, and this is likely to continue next year, albeit at more modest levels.
Last year HE's capital expenditure was £20m; this year it was £10m; next year it will be £5m, he says. Among HE's investments this year was £500,000 in a fleet of Manitou telehandlers. HE is a long standing and loyal JCB customer but was rather taken by the compact little 2500kg-capacity Manitou MT625 with its 6m reach. At One Call Hire, 2013 has been a bumper year; business is 25% ahead of last year, says commercial director Tom Gleeson, and a record £34m has been invested in the fleet. Having downsized the fleet when the recession hit, it is now time for expansion. This year One Call Hire has added 430 new excavators, spending more than £20m, and 361 dumpers at a cost of £7m.
Overall Hitachi and Caterpillar are the manufacturers benefiting most from One Call's investments this year, taking approximately £10m in sales each. While the company will continue to invest in new equipment next year, Gleeson says, it also wants to continue the growth of its geographic spread. One Call Hire operates from nine depots spread across the south of England, as far north as Birmingham. Its newest depot opened this year in Oxford on the former Leach Lewis site. For contracts north of Leeds, One Call Hire teams up with Nixon Hire. However, it is on the hunt for acquisitions north of Birmingham. "We are very keen to find something in the northwest," Gleeson says, as he sees opportunities there. Targets would be general hire fleets similar to One Call Hire's existing business. There are no plans to diversify into tool hire or specialist markets such as access.
When it comes to rates, Gleeson is more optimistic. He says that One Call Hire is managing to command premium rates. "The recession has taught people that productivity is king," he says. "People are putting more value on reliability, service and fuel savings." One Call's northern ally Nixon Hire has invested more than £10m in its fleet this year, on the back of a similar investment last year and a 16% rise in turnover.
"This investment is significant for Nixon Hire. We are experiencing a huge increase in demand from our customers for our products and of course we want to be able to continue to meet this," says joint managing director Graham Nixon. New JCB telehandlers, Volvo excavators, Bomag rollers, portable toilets and accommodation units have all been added to the fleet and it has relocated its northwest regional depot from Liverpool to a larger site in Warrington. Another of the big spenders in the plant hire world is A-Plant, part of the publicly-listed Ashtead Group. In May it placed a £27m order for more than 800 machines from JCB, timed to coincide with the first Plantworx trade show for maximum publicity. The order included micro, mini and midi excavators as well as 240 Loadall telescopic handlers.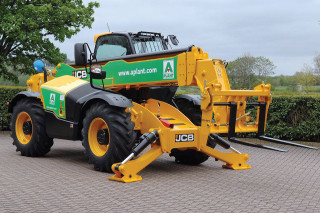 The deal comes on the back of 550 machines ordered by A-Plant last year – and means the company has now bought 7,500 JCB machines over the past 25 years. Other A-Plant purchases this year included £2m-worth of Hamm tandem rollers from Wirtgen, £2.2m of SDMO Generators and more than 100 Thwaites dumpers. A-Plant has more than 2,000 dumpers in its fleet, up to 10-tonne class, so just to stand still it needs to buy dozens every year, but of course it aspires to do more than stand still.
A-Plant's operating profits rose by 68% last year to £12.2m on revenues up 9% to £206.1m. "In difficult market conditions A-Plant performed well," says Geoff Drabble, chief executive of parent company Ashtead. This year's numbers will be boosted by Accession Group, which A-Plant took over in May for £28m. Accession, which includes Eve Trakway, had revenues of £26m last year. A-Plant is also planning to open more town-centre tool hire shops under its new Tool Hire Express brand.
The first Tool Hire Express store opened in Manchester city centre in May as a pilot project. More stores are now being opened in Mansfield, Sheffield, Plymouth and Central London. Tool Hire Express stores will focus on the hire and sale of tools, consumables, PPE and similar commodity items. These are in addition to the 125 A-Plant depots around the UK. Rival Speedy also has a new store strategy, but in the other direction, opening up larger depots. Its 21st superstore opened in Liverpool in September, consolidating three previous shops.
Like A-Plant, Fork Rent has put a lot of business JCB's way this year, placing a £53m order for more than 900 JCB Loadall telehandlers. The deal cements Ipswich-based Fork Rent's position as the owner of the UK's biggest and youngest fleet of telehandlers, with more than 3,000 machines. Caterpillar dealer Finning also booked a significant telehandler order in the summer, with Hawk Plant Hire buying 60 new Cat TH414C machines to join the 20 Cat TH414s it bought in 2011. Other recent sizeable deals include Suffolk-based Emmitt Plant's £1.2m order for 24 Takeuchi mini-excavators and six Hyundai 14-tonners, and Selby-based Fairfax Plant Hire's purchase of eight new Terex TA6S swivel dumpers, 20 Kubota mini-excavators, a pair of Mustang 2044 skid steer loaders, seven Hamm rollers and a batch of Thwaites dump trucks. Meanwhile, Wakefield's MTS Group has placed a £500,000 order for 30 Bobcat loaders and mini-excavators to support planned expansion of rental services in Scotland and the Midlands. MTS runs one of the largest Bobcat hire fleets in Europe, with more than 220 of them. Whether next year will see as much plant buying activity as 2013 has, only time will tell, but it seems a pretty good bet.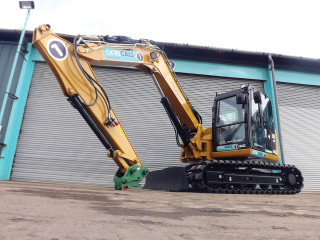 Got a story? Email news@theconstructionindex.co.uk