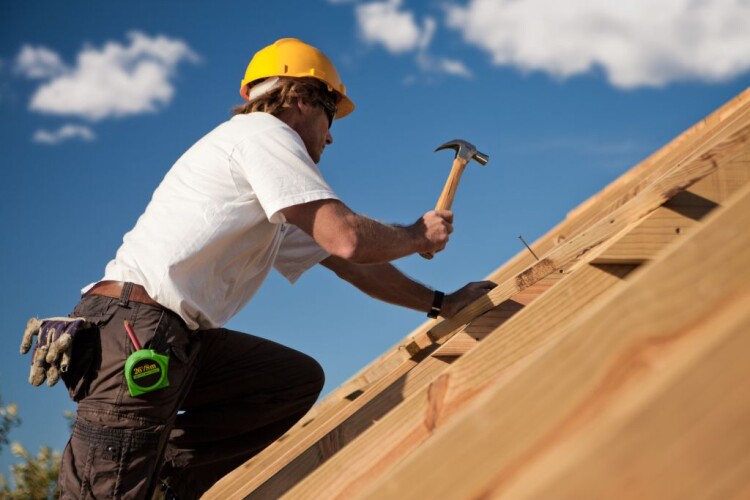 The survey suggests that roofers expect further growth over the next year but many face the existential threat of not being able to pass rising costs on to their clients.
The National Federation of Roofing Contractors' state of the roofing industry survey for Q4 2021, conducted by Glenigan, found that 86% of roofing contractors experienced rising material prices and 55% had rising labour costs on the previous quarter. 
Whilst 61% had been able to pass these costs on, through raising their prices, a substantial 39% of contractors haven't been able to, and are having to absorb these costs themselves. These price rises are set to continue into 2022, with the price of energy going up and labour availability worsening.
The survey also found that a positive net balance of 30% of roofing contractors saw their workloads grow in the last quarter of the year, which is less growth than in the previous quarter but the fifth consecutive quarter of growth since the survey began.
Growth was experienced across all sectors but the biggest slowdown in the rate of growth was seen in the new build residential sector, which saw a net balance of 20% of roofing contractors reporting growth, down from 36% in the previous quarter.
Future enquiries remain strong but down on the previous quarter – contractors in the domestic and commercial repair, maintenance and improvement sectors reported the highest growth in enquiries.

Scottish roofing contractors are most buoyant – 72 per cent of respondents from Scotland reported growing workloads in Q4 2021. Wales saw a slowdown in its growth on the previous quarter and was the only part of the UK to see lower workloads compared to the previous year.
Roof tiles remain in short supply, with 32% of roofing contractors reporting difficulty obtaining concrete and clay roof tiles. Just over 20% are struggling to obtain timber battens and insulation.
The majority of roofing contractors have to wait more than 30 days for payment – 63% of respondents reported that it takes more than 30 days to be paid. 
Philip Campbell, head of policy and communications at the National Federation of Roofing Contractors, said: "On the face of it, roofing contractors are feeling bullish. Most have seen five consecutive quarters of growing workloads, and the pipeline of future enquiries remain robust, and are therefore mostly optimistic that workloads will continue to grow over the year. However, this optimism is dampened by the reality of spiralling cost increases, the likes of which haven't been seen in recent times.
"What is most concerning is that over a third of roofing contractors haven't been able to pass these costs on in their tender prices. Many contractors are operating on very tight margins, and their working capital has already been eaten away by things like retentions, late payment and more recently, reverse charge VAT. If these costs continue to rise, the financial health of many firms could be put in jeopardy. Manufacturers and clients must work collaboratively with specialist contractors to ensure these costs are distributed fairly throughout the supply chain and fixed price contracts are honoured."
Allan Wilén, economics director at Glenigan, was more optimistic. He said: "Roofing contractors continued to grow their workload during the final quarter of last year, despite the disruption of labour and material shortages. An increase in new enquiries bodes well for the first quarter of 2022 and contractors anticipate a further strengthening in workload over the course of this year."
Got a story? Email news@theconstructionindex.co.uk