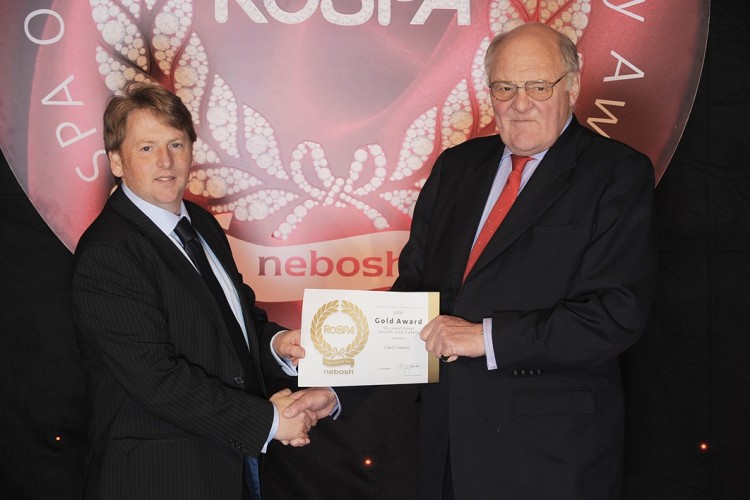 To achieve this Gold Award, Clark Contracts demonstrated a high level of performance, a well developed occupational health and safety culture and management systems and culture, as well as maintaining professional control of risk.
David Cooper, Construction Director of Clark Contracts, said, "We are proud that our consistency and commitment to put the health and safety of our employees at the forefront of our business has been recognised by one of the most highly respected occupational awards programmes, for the fourth year running."
Gordon Cunningham, Managing Director of Clark Contracts said, "We remain committed to continuing this level of achievement to improve our business and our Health and Safety department is to be congratulated."
RoSPA is a registered charity established over 90 years ago to campaign for change, influence opinion, contribute to debate, educate and inform.  It provides information, advice, resources and training and is actively involved in the promotion of safety and the prevention of accidents in all areas of life - at work, in the home, on the roads, in schools, at leisure and on (or near) water.
Founded in 1978, Clark Contracts has grown to employ over 200 staff at offices in Paisley, covering the West of Scotland, and Edinburgh, covering the East. Around 80% of the company's work is repeat business and six out of ten is from customers who have worked with Clark Contracts for five years or more.
Got a story? Email news@theconstructionindex.co.uk