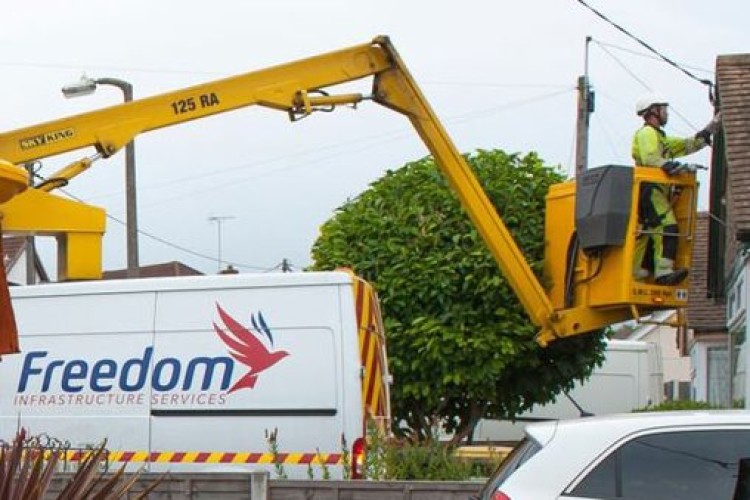 With the addition of Freedom Group's £120m revenues, the acquisition will see NG Bailey's annual turnover rise to more than £600m. It also provides a springboard for NG Bailey to move into new sectors, specifically the electricity distribution network (DNO) market. 
The DNO market is expected to see expansion in the coming years, with new technologies supporting the rapid growth of low carbon power generation in the UK and the development of increased battery storage capacity.
Freedom Utility Services began life in 1996 as a management buyout from Yorkshire Electricity. It works primarily with DNOs and private network owners across substations, overhead lines, underground cables, buildings and associated infrastructure. Its key customers include Northern Powergrid, UK Power Networks, Scottish Power, Electricity North West, Yorkshire Water and the Port of Felixstowe. 
The acquisition also increases NG Bailey's capabilities in defence and airports, as well as expanding its engineering and maintenance services across major infrastructure portfolios, such as data centre telecoms and ports.
Freedom's existing management team will continue to run the business under its existing brand as part of the NG Bailey Group.
NG Bailey chief executive David Hurcomb said: "Bringing Freedom Group into the NG Bailey family provides a natural extension to the range of services we already offer, particularly engineering and maintenance services.

"Combining our offerings strengthens both our market positions, but it also creates significant new opportunities for both businesses. It will enable NG Bailey to compete more effectively in new markets, specifically the electricity distribution sector. It is an area where our combined skills and market-leading approach to principal contractor management, design and BIM will add considerable value.
"Having Freedom's skills and expertise will increase our capabilities within electrical infrastructure. It makes strategic and commercial sense to have Freedom as part of our group as it's a well-respected company in a sector with strong future growth opportunities."
The addition of Freedom's 600-strong team will take NG Bailey's headcount to 3,600 employees.
Freedom Group chief operating officer David Hartley added: "This transaction marks an exciting milestone in the development and growth of Freedom, which has become a well-established, successful business with a strong presence in its core market. Our existing knowledge of, and relationships with, the distribution network operators, combined with NG Bailey's innovative approach to large engineering and services projects, provides a strong platform for sustained growth for both companies.
"The enlarged group will offer a highly-attractive, end-to-end proposition across electrical, mechanical and fabric maintenance services to a number of markets, focusing on outstanding technical expertise and project delivery."
Got a story? Email news@theconstructionindex.co.uk