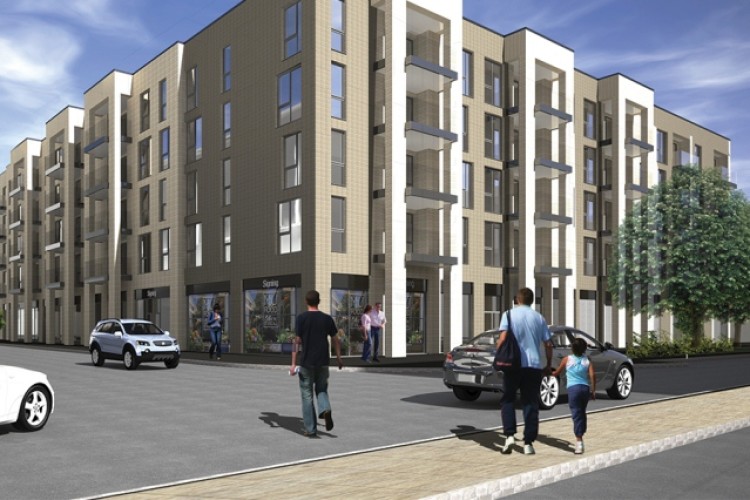 Developer National Regional Property Group has secured funding by selling the development to a real estate investment trust (REIT).
Grainger's GRIP REIT real estate investment trust joint venture with APG has unconditionally agreed to forward fund and acquire the 132-home build-to-rent development on a disused shopping site in Southampton's East Street for £27m.
GRIP REIT is focused on private rental sector (PRS) investments in London and the southeast and is 25% owned by Grainger and 75% owned by APG. Grainger is the property, asset and development manager for the REIT.
Grainger chief executive Helen Gordon said: "Southampton is a target location for Grainger and this scheme on East Street will deliver 132 new high quality, purpose built rental homes and will allow us to utilise our operational base in Hampshire and provide our customers with great service and a great property to live in."
Mike Harris, director of growth at Southampton City Council, added: "The development at East Street reinforces the importance of Southampton having a city centre master plan. It gives developers the confidence to be part of the transformation of this part of the city centre, which is currently undergoing significant redevelopment.
"The provision of high quality apartments in the build to rent sector contributes to attracting and retaining talent in the city, which continues to drive the economic growth of Southampton. This £27m mixed-use regeneration project is a predominantly residential led scheme, adding to the city's emerging private rental sector offering."
Got a story? Email news@theconstructionindex.co.uk