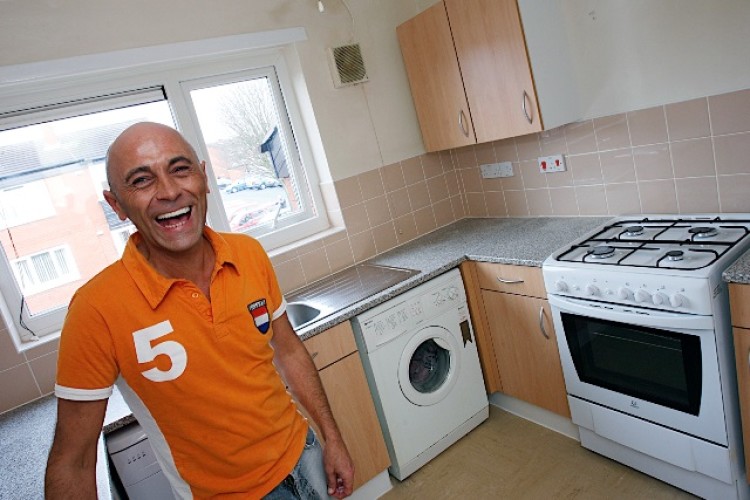 A total of 50 contractors have a place on the Installation Works framework, worth up to £200m over the four years; 47 material suppliers have been appointed to the Supply of Materials framework, worth up to £100m over the term.
Both frameworks cover specific UK regions, and a large proportion of successful organisations included small and medium sized enterprises (SMEs).
The Installation Works framework has four lots including: kitchen replacements; bathroom replacements; windows and doors and communal door installations. The Supply of Materials framework has 18 lots, and offers a variety of materials required for use in kitchen and bathrooms, heating, and windows and doors programmes.
Fusion21 procurement manager Nick Verburg said: "Achieving a place on these frameworks is significant, as they will not be renewed until 2020.
"For the first time, these frameworks offered installation elements split over two value bands – and as a result, we are delighted to see a number of small and medium sized enterprises appointed to the frameworks, and eligible to win work.
"Part of our evaluation process measured the ability of bidders to deliver social value – and so Fusion21 members accessing these frameworks will benefit from working with contractors and suppliers who are committed to the creation and delivery of social value in local communities. This is in addition to our members gaining greater efficiency savings of up to 30% on market prices."
Fusion21 is a national social enterprise providing procurement and community regeneration services to the public, private and third sectors.
Contractors appointed to Fusion21's Installation Works framework:
| | | | | |
| --- | --- | --- | --- | --- |
| A Connolly | CLC Contractors | Frank Rogers Building Contractor | Lawtech Group | P Casey & Co   |
| AW Byrne Contractors | Craig Hickin Plumbing & Heating   | G M Jones | Lovell Partnerships | Penny Lane Builders |
| AD Construction Group (Architectural Decorators) | D R Jones Yeovil   | Harding Building Services   | Masher Brothers   | PiLON |
| Allied Roofing & Construction   | DLP Services (Northern)   | Herbert T Forrest   | Matthews & Tannert   | Richmond Joiners & Builders |
| Amber Construction Services | Durkan | House Line Building Services | Mi-space (UK)   | Rothwell Plumbing Services |
| Anthony Dever Construction   | DW Contractors (Oxford)   | Housing Maintenance Solutions   | Mitie Property Services | Sovini Property Services |
| Axis Europe PLC | EFT Systems   | Jackson & Jackson & Sons   | Mulalley & Company   | Top Notch Contractors   |
| BAAS Construction   | Emanuel Whittaker   | Jistcourt | Neo Property Solutions   | UPS Building & Maintenance   |
| Bell Decorating Group   | Esh Construction   | Keepmoat Regeneration   | Novus Property Solutions   | Wirral Partnership Homes, trading as Magenta Living Building Services |
| Bullock/United Living (North)   | Foster Property Maintenance   | Lakehouse Contracts | Orton Mechanical Services | Wright Build |
Material suppliers appointed to Fusion21's Supply of Materials framework:
| | | | | |
| --- | --- | --- | --- | --- |
| Adey Innovation | GDC Group | Methven UK | R Etchells & Sons | Tarkett |
| AKW Medicare | Geberit Twyford | Moores | Redring Xpelair | The SS Group |
| Baxi Heating | Heron Joinery | Neil Jones Joinery | Regal Care | The Symphony Group |
| Be Modern Group | Honeywell Controls Systems | Neomitis | Rettig UK | Thextons |
| Bosch Thermotechnology | Ideal Boilers | Nicholls and Clarke Phlexicare | Rixonway Kitchens | Total Glass |
| Bristan Group | Impey Showers | Nova Group | Roper Rhodes | Triton Showers |
| Canopies UK | Intergas | Nuaire | Sentinel Performance Solutions | Vaillant Group |
| Ceramic Tile Distributors | Katell   | Pegler Yorkshire | Sovereign Group | |
| EnviroVent | Magnet | PROCare | Spirotech | |
| Frameline | Martec Engineering | QRL Radiators | Stelrad   | |
Got a story? Email news@theconstructionindex.co.uk