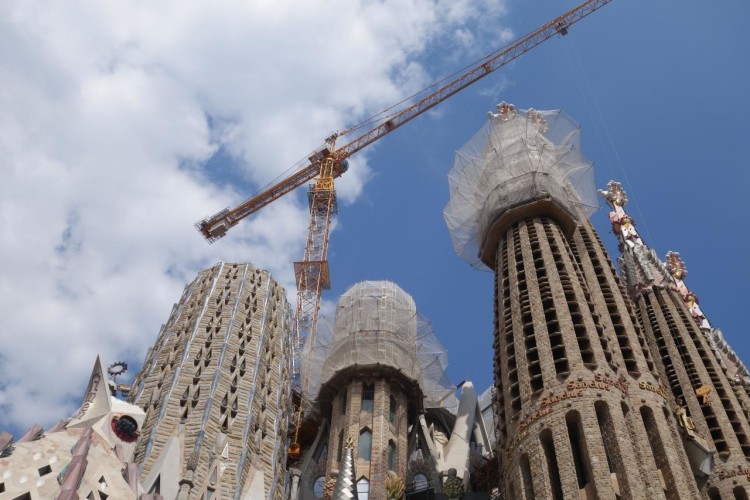 It turns out that the council never responded to Antoni Gaudí's request for a building permit for the Sagrada Familia in 1885.
Extensive construction work is still taking place to complete the church. The aim is for the structure to be finished by 2026, the centenary of Gaudí's death.
Work has been under way over the last two years by the city council to draft a plan that sets out the formal details needed to grant building permits – an update to the original application that was submitted in 1885. The current discussions also include plans for the Sagrada Família to contribute financially to help improve its surroundings, by redeveloping the roads and transport services.
Work on the Sagrada Família temple was started in 1882, following the designs of architect Francisco de Paula del Villar. Antoni Gaudí signed off on a floor plan that was filed in 1885 with the Sant Martí de Provençals Town Council with a request for a building permit. However the council never responded.

Over the next 43 years, Gaudí was always changing parts of the project as he worked on building - so what is actually now being completed differs in many ways from the plans submitted in 1885. The current project corresponds to later floor plans, drawings and models created by Gaudí.
Although the city council has recognised the existence and construction of the Sagrada Família on numerous occasions no formal building permit has ever been issued. The new approval will cover all of Gaudí's project together with the future building works and operational requirements. A building permit can be granted once the plans are approved.
Got a story? Email news@theconstructionindex.co.uk