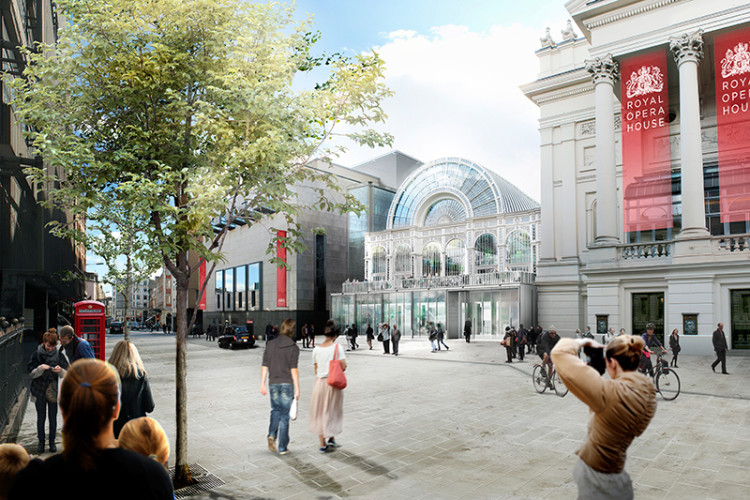 The Open Up project has been designed by architect Stanton Williams to create new entrances from Bow Street and the Covent Garden Piazza.
The Bow Street façade will be glazed to give the Royal Opera House an enhanced street presence and bring daylight into the foyer.
The foyer will be made bigger so that there can be a café and a shop and space for ad hoc performances during the day.
The Linbury Studio Theatre is to be refurbished as part of the scheme to create a mid-scale auditorium for The Royal Opera and The Royal Ballet, and a London home for touring companies.
Other elements of the work include refurbishing the Clore Studio and a new staircase linking both the main foyer to the Paul Hamlyn Hall and the escalator to the Amphitheatre level.

Construction manager for the project is Rise and the ROH's advisory committee for the project is chaired by noted property developer Sir Stuart Lipton.
The full design team is:
3CRisk (CDM)
All Clear Designs (Access Consultants)
Arup (Structural and Services Engineers)
Charcoalblue (Theatre Consultant)
Equals Consulting (Project Management Consultants)
Gardiner & Theobald (Cost Consultant)
Gerald Eve (Planning Consultant)
Kendrick Hobbs (Catering Consultant)
Studio Fractal (Lighting Consultant)
Stanton Williams (Architect)
Chief executive Alex Beard said: "The Open Up project will enhance significantly the experience of coming to the ROH for the public, artists and guest companies; will create new opportunities to inspire audiences with our art forms; and will help this wonderful place come alive throughout the day as one of London's great cultural assets. The project will strengthen the infrastructure for sharing our work through broadcast and digital media. It will also help to improve our financial sustainability through improved retail and catering facilities."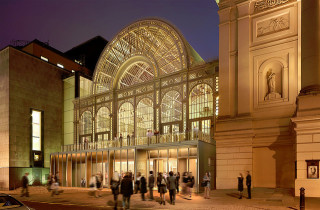 Got a story? Email news@theconstructionindex.co.uk