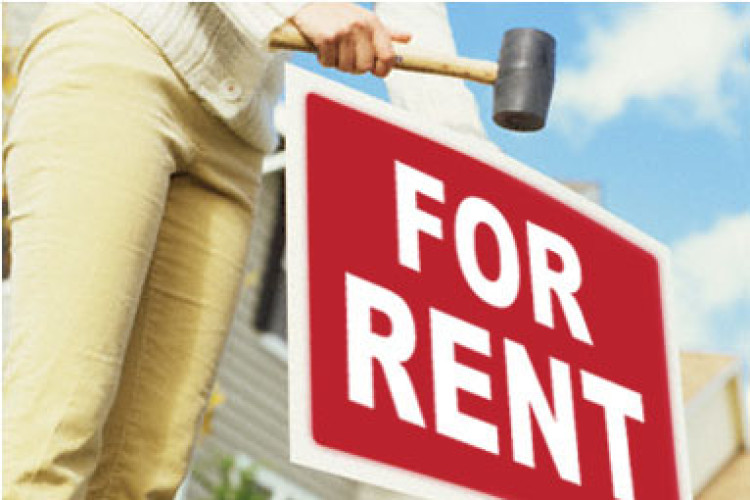 In an effort to provide a boost both to the private rented sector (PRS) and to the construction industry, the government is guaranteeing up to £3.5bn of loans for developments.
The government's private rented sector housing guarantee scheme enables landlords of new rented homes to use a government guarantee to secure long-term financing..
Housing minister Brandon Lewis has signed an agreement with PRS Operations Ltd, a subsidiary of Venn Partners LLP.
Venn Partners was chosen to run the scheme following a competitive tender. It will be responsible for establishing and managing the scheme, including the origination, underwriting and on-going management of the loans, and developing and managing the government guaranteed bond programme to efficiently fund the loans.

Venn Partners has created PRS Operations to secure institutional investment in building homes specifically for private rent. This new organisation will work to arrange up to £3.5bn of funding – and then offer a series of smaller loans to eligible landlords looking to move into this market.
Loans will be made available by PRS Operations to landlords looking to invest at least £10m for new homes available for private rent. Initially the government will stand behind up to £3.5bn of funding, with the option to increase this to £6.5bn in future.
Venn Partners CEO Gary McKenzie-Smith said: "We are delighted to have been appointed as the delivery partner for this important scheme. The mandate is underpinned by Venn's presence and expertise in delivering term financing solutions and appropriate access points that allow a range of institutional investors to provide the much needed supply of credit into direct lending markets. We combine the real estate and credit underwriting expertise, capital markets track record and strength of investor relationships that is required to ensure the private rented sector housing guarantee scheme has a strong start and is a long-term success."
Ian Fletcher, director of policy (finance) at the British Property Federation, added: "This is the culmination of a lot of hard work on the part of government and the PRS Taskforce to identify a suitable private sector partner. We are pleased to see that has paid off and that the sector can now more easily benefit from the guarantee scheme the Government has introduced. This is another important building block in the story of build-to-rent, and increasing housing supply through institutional investment in rented homes."
Got a story? Email news@theconstructionindex.co.uk