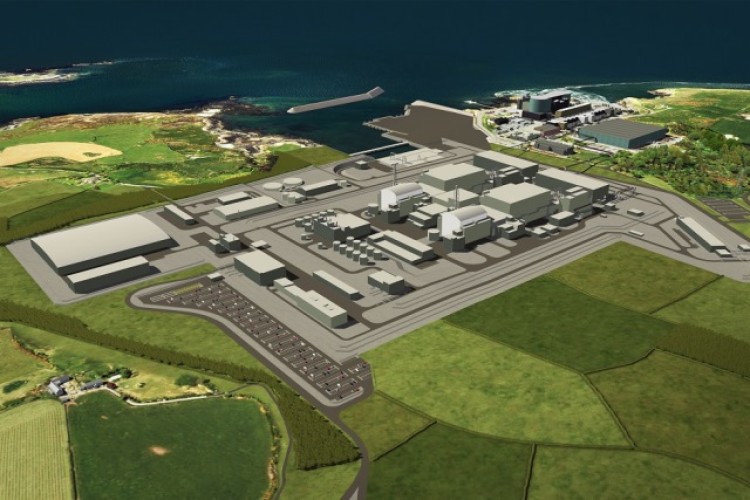 An application for the £15bn Wylfa Newydd project was received by the Planning Inspectorate from Horizon Nuclear Power on 1st June and business secretary Greg Clark yesterday told Parliament that negotiations over the level of government subsidy for the project had begun. These subsidies can take the form of guarantees, bonds and a commitment to purchase future electricity generated at a fixed price (the strike price).
Both the National Audit Office and the Public Accounts Committee criticised the overly-generous £92.50/MWh strike price given to French state-owned EDF for the new Hinkley Point C power station that is currently under construction. The government is keen to avoid being quite so generous with Horizon, which owned by Hitachi of Japan. The deal making process now begins, with the government minded to take a direct stake in the project to share in the risk and reward to enable a lower strike price than that offered to EDF. It represents a substantial policy reversal.
Greg Clark told the House of Commons: "I am pleased to confirm that today Hitachi and the UK government have decided to enter into negotiations in relation to the proposed Wylfa Newydd project. This is an important next step for the project, although no decision has been yet taken to proceed, and the successful conclusion of these negotiations will of course be subject to full government, regulatory and other approvals, including but not limited to value for money, due diligence and state aid requirements."
He continued: "A key focus of discussions with Hitachi has been – and will continue to be – achieving lower cost electricity for consumers. Both the National Audit Office and the Public Accounts Committee have recommended that the government consider variations from the Hinkley Point C financing model in order to reduce costs to consumers. In line with the NAO and PAC's clear findings and recommendations, for this project the Government will be considering direct investment alongside Hitachi, and the Japanese government agencies and other parties. Our partnership on this project would serve as a further example of civil nuclear collaboration between the UK and Japan, building on the memorandum of co-operation that was signed in 2016 with that country."
Horizon Nuclear Power has developed proposals to build two reactors with a combined capacity of 2.9GW. Hitachi's reactor design has been deployed on time and on budget in Japan, and in December 2017 completed the generic design assessment process run by the UK's independent nuclear regulator, satisfying safety standards.

If the Wylfa project goes ahead, it would provide around 6% of current UK electricity needs until nearly the end of the century,
A joint venture of Hitachi Nuclear Energy Europe, JGC Corporation and Bechtel is providing front-end engineering and construction planning. The JV is called Menter Newydd which means 'new venture' in Welsh. They are working to a timetable of construction starting in 2020.
Horizon Nuclear Power welcomed the government's announcement that discussions for Wylfa Newydd are moving to the next phase.
Chief executive Duncan Hawthorne said: "Today's announcement is fantastic news for Anglesey, the nuclear industry, and Horizon, as well as a clear signal of the government's commitment to delivering a low carbon future for the UK.
 "Building on last year's regulatory acceptance of our tried and tested reactor technology, it shows real momentum behind the project which will bring huge benefits everywhere from Anglesey to Wales and the UK and Japan. Our focus now is to ensure we continue to deliver on our key project milestones as we move towards construction."
Got a story? Email news@theconstructionindex.co.uk