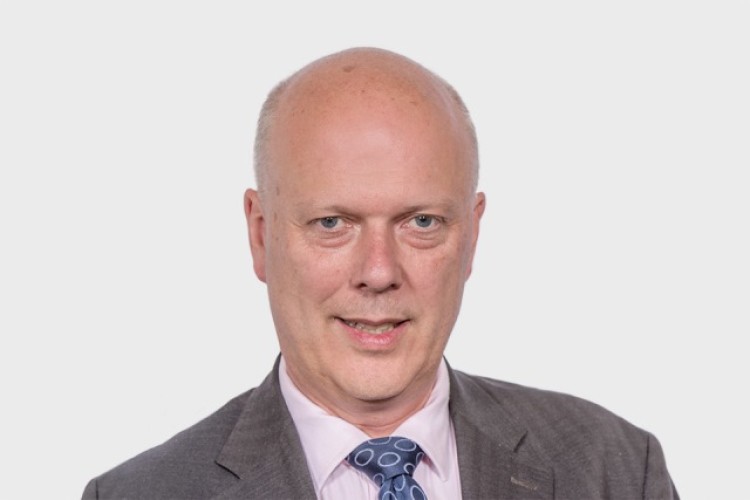 A new vision for UK railways has been set out by transport secretary Chris Grayling today. It centres on plans to end the operational divide between track and train and an evolution of the franchising system. However, it includes plans to explore the case for network expansion, reopening lines closed by British Rail and the Beeching Cuts in the 1960s and 1970s.
The government is already planning to reopen the railway line from Oxford to Cambridge and the new development programme will identify new connections and lines that were closed to passengers by British Rail.
Proposals that are in discussion as part of the new development programme include: Bristol to Portishead and Bristol to Henbury (part of the MetroWest project promoted by the West of England Combined Authority); routes previously closed to passengers under British Rail connecting Exeter to Okehampton and Bere Alston to Tavistock (promoted by Devon County Council); reopening the Ashington-Blyth-Tyne line to passenger services (promoted by Northumberland County Council); and opportunities round Birmingham (being considered by Transport for the West Midlands).
Plans are also being developed for four new stations in the West Yorkshire area: Elland, Thorpe Park, White Rose and Leeds Bradford International Airport Parkway.
All proposals will need to demonstrate a strong business case where they are seeking government funding, Mr Grayling said, but they are now on the table.
Core of the government's vision for rail is reuniting track and train operations. Since privatisation of the railways in the 1990s track and train have been owned and operated by different organisations. Ownership will remain split but joint teams will work together.

The plans are outlined in a dicument called Connecting people: a strategic vision for rail
The reforms build on the recommendations of the McNulty and Shaw reports. In 2011 Sir Roy McNulty produced a report which identified that a greater alignment of the industry and uniting track and train was a key issue for the railway. One form of reunification he proposed was alliances between Network Rail and train operating companies, which could align teams to form a single operating unit that can work together on a day-to-day operational basis as well as planning work on the network. He said that there "needs to be better alignment of organisations and their incentives, particularly between Network Rail and the train operating companies".
In 2016 Nicola Shaw produced a report into the structure of Network Rail. She recommended that it should be a much more devolved structure. Placing maintenance and upgrades in the hands of local teams, who know how to best improve performance and efficiency.
Transport secretary Chris Grayling said today: "The last few years have seen massive growth on Britain's railways. This industry has reversed decades of decline under British Rail, delivered new investment and new trains, and doubled the number of passengers.
"But now we need to build on that success by building a new model for the 2020s and beyond, one more able to deal with the huge rise in passenger numbers and the challenges of an increasingly congested network.
"Rail passengers deserve a more reliable, more efficient service – and I will deliver it by ending the one-size-fits-all approach of franchising and bringing closer together the best of the public and private sector."
Got a story? Email news@theconstructionindex.co.uk