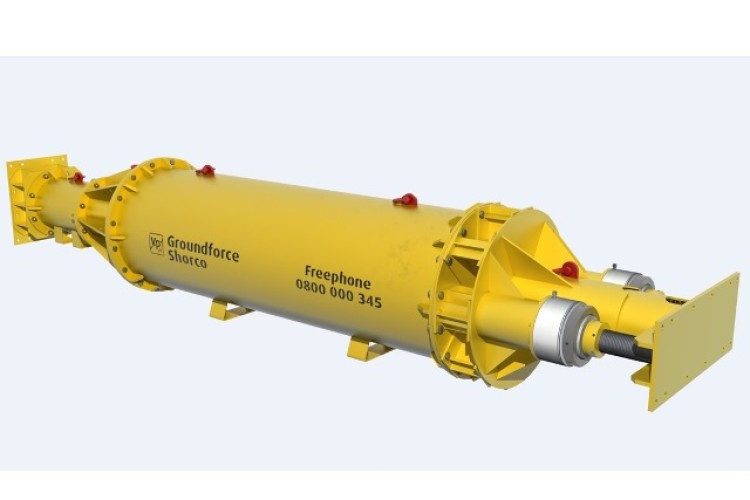 Groundforce's in-house engineering design team has developed the MP750 to resist working loads of up to 750 tonnes for heavy-duty ground propping.
The strut connects directly to the Groundforce 1220mm-diameter Super Tube extensions. "The integral hydraulic ram combined with the twin mechanical screw jacks provides simple installation and fail-safe security", Groundforce claims.
With a high resistance to buckling, spans up to 50 metres are possible, without additional restraint.
The MP750 can be used with the Senceive load and data monitoring system. It also employs Groundforce's hydraulic nut technology. Acting directly behind the locking screws, the hydraulic nuts offer the ability to both pre-load the MP750 strut to a high level on installation as well as providing a safe and controlled means of releasing the strut under residual load. Without this technology, traditional mechanical systems can be problematic to remove under load. Groundforce says.
Got a story? Email news@theconstructionindex.co.uk