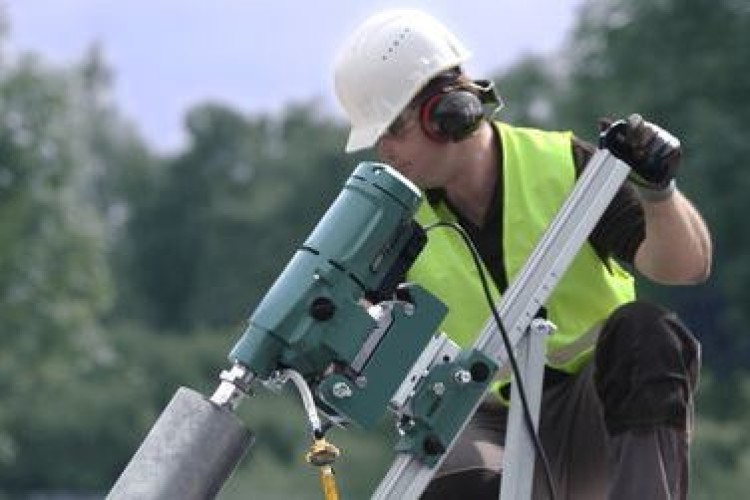 The performance of core-drilling equipment depends on how it is fastened to the ground, and varies depending on ground conditions.
Dowel manufacturers cannot provide universal data regarding the dowel extraction force because it depends on the ground conditions and how the drill is tied down. "For this reason we can't provide users with a universal recipe", says Helmut Schgeiner from the VDMA, "but what we can do is to offer them for the first time compact information about all essential prerequisites for the safe fastening of a core-drilling machine on the construction site which goes beyond the information contained in the operating instructions."
The core-drilling equipment working group of the construction equipment and building material machinery association of VDMA, the German engineering federation, has now issued an information brochure for contractors titled Safe fastening of core-drilling equipment.
The 21-page document can be downloaded from the VDMA website – bub.vdma.org/documents
Got a story? Email news@theconstructionindex.co.uk