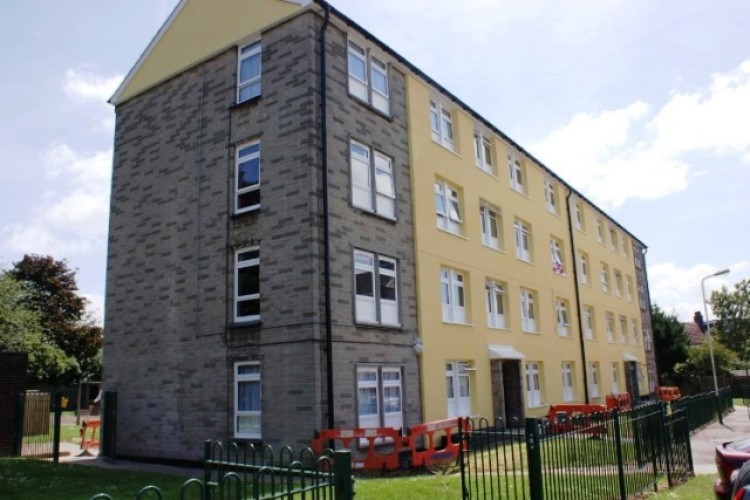 Peter Hansford says that: "SWI has developed somewhat of a poor reputation due to numerous examples of inadequate installation and poor workmanship."
He was commissioned by the Green Construction Board to consider what might be done to boost demand for solid wall insulation (SWI), improve its affordability and increase its attractiveness as a solution.
His recommendations include more robust accreditation of assessors and qualified installers; the development of guidance for assessors, designers, supervisors and customers; establishment of a retrofit co-ordinator; an awareness campaign to increase uptake; and the creation of a 'Retrofit Hub' as a technical centre of excellence.
He also calls for greater consistency in government policy and incentives that it sporadically offers.
Green Construction Board chairman Mike Putnam said: "Given that there are around 26 million existing homes in the United Kingdom and over eight million of these with solid walls, adopting solid wall insulation as a solution for much of our existing housing stock makes good business sense.

"I urge industry and government to study the recommendations made by Peter Hansford and to grasp the huge business opportunities inherent in them.  Measures such as 'taking a co-ordinated and holistic approach to solid wall homes' and 'accreditation of assessors and qualified installers', when implemented, will reap sustainable ways of achieving a greener environment."
Mr Hansford's report says that 3.5 million homes are suitable for SWI treatment, of which 75% are owner-occupied (2.6 million); 10% are owned by local authorities or housing associations (340,000); and 15% are privately rented (550,000).
However, it is apparent that the insulation industry needs substantial training and education. Mr Hansford says in his report: "It is clear to me that correct specification, detailing and proper installation is paramount.  I have been shown many examples of poor detailing and of inadequate installation.  This area needs attention, but it is perfectly soluble.   For many archetypes, this could be through a robust assessment framework with pattern book solutions and appropriate training.  For other archetypes and in more challenging situations, quite considerable work is required to establish robust approaches suitable for mainstream installation delivery."
The full report, Solid Wall Insulation: Unlocking Demand and Driving Up Standards, can be downloaded at https://www.gov.uk/government/uploads/system/uploads/attachment_data/file/475050/BIS-15-562-solid-wall-insulation-report.pdf
Got a story? Email news@theconstructionindex.co.uk