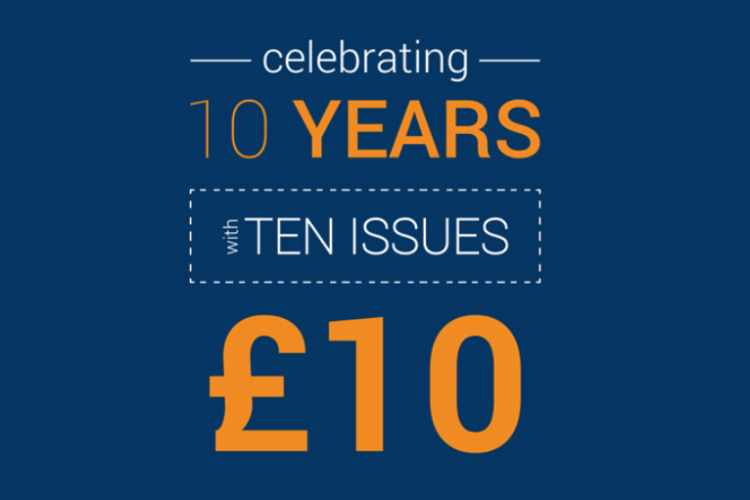 Yes, that's right, just £10 for 10 issues of The Construction Index magazine dropped onto your doormat each and every month.
As you might have noticed at Plantworx, The Construction Index turned 10 this month. We want to celebrate connecting the industry for a decade, by offering new readers 10 issues for just £10! To join us and start your year long subscription, call 0845 128 9700 (local rate). Ordering takes less than a minute. NO CARD DETAILS NEEDED. -  Offer ends Friday 23rd June at 4pm.
Normal price is £5 per issue, but with our special birthday promotion, you can save £40 a year and pay just £1 per issue. For reasons of postal costs, this massive £40 saving is only available to UK residents. 
Every issue of the Construction Index magazine is full of glossy project reports, industry news and data, plant news and innovation from the publishing industry's most experienced team of specialist construction journalists.
http://www.theconstructionindex.co.uk/magazine
 
                                                                     CALL NOW 0845 128 9700  
 
**New UK subscription only - Payable on invoice, £10 only - 1st issues posted 10th July 2017** 
Got a story? Email news@theconstructionindex.co.uk