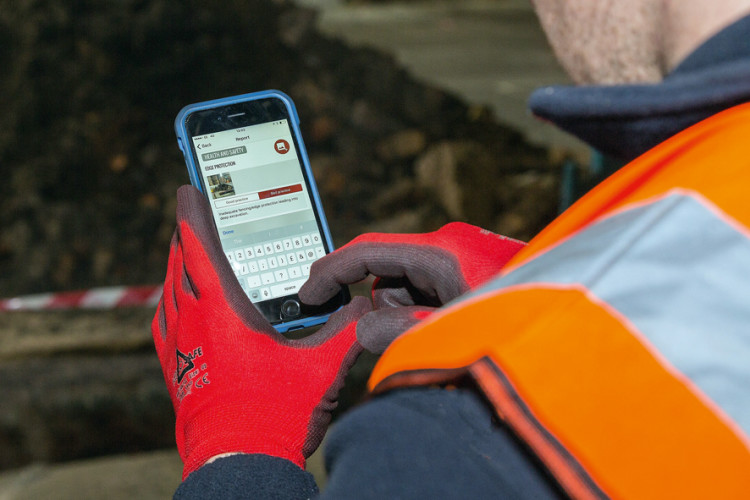 In February 2016 the UK suffered its worst construction site accident for years: four men died when the boiler house at Didcot Power Station, which they were preparing to demolish, suddenly collapsed on top of them. It was more than six months before all four bodies were recovered.
Eighteen months on and the HSE's inquiry continues and the exact sequence of events that led to the collapse has yet to be established. Not surprisingly, an anquished outcry followed in the aftermath of the disaster; the families of the deceased, quite naturally, want answers.
And one of the questions that must surely arise is what sort of employer is it that loses four employees in such catastrophic circumstances? The answer is that in this case the employer was no cowboy outfit but one of the UK's leading demolition specialists, a company well-respected for its professionalism and previously exemplary safety record.
A bitter irony is that this company – the Coleman Group – was, at the time of the Didcot disaster (above), taking pro-active steps to improve health & safety management on its sites by pioneering a new approach to hazard reporting.
The company had designed its own smartphone apps for hazard reporting and site safety audits, with impressive staff take-up. The Birmingham-based firm spent £25,000 developing the technology which site workers now use to upload hazard reports, together with photos, to a cloud-based system directly from their phones. A separate app has also been developed for site safety audits.
Hazard reporting on construction sites has historically been laborious and unreliable. The idea for Hazzapp, as the system is known, was the brainchild of Coleman health & safety manager Debbie Burns, who came up with the idea in 2012.
"The old system involved collecting handwritten notes from hazard boxes on site, which were not always easy to read, and collecting them could take months," she explains. "Using an app is far more immediate – it brings hazards to the attention of management who may not be on site at the time, so action can be taken straightaway – and the photos provide a visual explanation of the issue that needs addressing."
Burns initially investigated other apps on the market, but found nothing suitable, so began working on a bespoke product with developer Exploding Phone. 
"I provided them with wireframes and a page-by-page description of the reporting process, and they turned this into a digitised version," she says. 
The app took a year to build and was launched in 2015. Hazapp is now advertised on every Coleman site to make all workers aware of their responsibility to report hazards. The company has not made it mandatory for staff to have Hazzapp on their phones, but reports can be filed anonymously – which Burns feels has helped with worker 'buy-in'.
"Staff who may not have been comfortable speaking to their supervisor can now bring hazards to the management's attention using the app," she says. "The feedback we've received is that they are more comfortable reporting this way."
When one of Coleman's site team identifies and reports a hazard using Hazzapp, a notification is sent to the supervisor and project manager, which they have seven days to close out, otherwise they receive a second notification. 
"For high-risk hazards, for example a work-at-height issue, we can decrease the close-out time, or use a share function to alert other people on the site who can take immediate action," explains Burns.
Worker uptake of Hazzapp has been impressive. "We are getting 40 to 50 hazards reported each month, whereas previously we might only get a handful," says Burns.
"We are now able to identify trends, and set targets for reducing them. We've picked up issues we weren't hearing about before. Also, the photos give us an idea about other safety issues on the site."
The Hazzapp reporting provides more detail than the old paper-based system, allowing root causes of hazards to be identified more easily. 

"For example, there are 15 different categories for lifting hazards, compared to just one before, which helps us spot any knowledge gaps and arrange targeted training where necessary," says Burns.
The site safety audit app is called Easiapp. "We previously used a triple copy book to write out reports manually, so we could leave copies for the project managers," says Burns. "Now, these are all created digitally from a smartphone or tablet."
A cloud-based server, held by Exploding Phone, stores all the data from hazard reports and health and safety audits, which project managers and senior Coleman management can view on a 'dashboard' accessed via mobile devices, tablets or desktop computers. Reports can be called off for internal reviews or to present to clients. This has been a considerable admin reduction, as the old paper-based reports had to be entered manually into spreadsheets. "We've saved on one whole person's time," reckons Burns. 
The £25,000 cost of the technology included both apps, the dashboard, updates provided by Exploding Phone, and payments to Apple and Google. Future developments may include bespoke functionality for certain clients, such as Network Rail and National Grid, which have their own specific health and safety reporting requirements. 
Burns would also like the apps to link to Coleman's accident and incident reporting system, to provide a further admin saving.
Although Hazzapp is an undoubtedly neat solution to hazard reporting, readers must inevitably wonder why it did not flag up whatever it was that resulted in the Didcot collapse. Were warnings ignored? Were the site staff even using the app? We won't know the answers until the HSE and Oxfordshire Police have concluded their investigations. 
In the meantime, Coleman is confident that the apps are having a positive impact on safety vigilance and hazard reporting on its sites. Hazzapp is currently only available to Coleman staff, but Burns say the firm is looking at making the technology available to other companies as well through a licensing arrangement.
Mark Coleman, group managing director, says: "In the aftermath of the Didcot accident, we have repeatedly made it
clear that we want to share best practice and lessons learned with the rest of the industry. By offering to roll-out Hazzapp to other businesses, we hope this demonstrates the Coleman Group putting words into action."
Colemans H&S apps - technical details
* HazzApp – allows any site worker to report hazards from their smartphone.
* EasiApp – allows health and safety managers to carry out site audits.
* Both apps enable the user to take and submit photos with their reports or audits.
* A web-based dashboard allows project managers to view and resolve hazards, and view safety audits for their sites.
* The dashboard also gives senior management a company-wide safety overview, for identifying trends and reporting purposes.
* Available for IOS (Apple), Android (Google) or web-based use.
This article was first published in the October 2017 issue of The Construction Index magazine, which you can read for free at http://epublishing.theconstructionindex.co.uk/magazine/october2017/
UK readers can have their own copy of the magazine, in real paper, posted through their letterbox each month by taking out an annual subscription for just £50 a year. See www.theconstructionindex.co.uk/magazine for details.
Got a story? Email news@theconstructionindex.co.uk