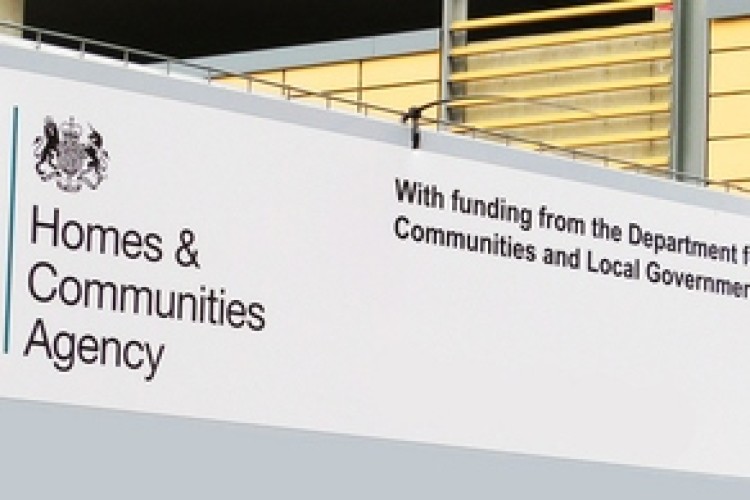 The 70 companies are on the HCA's Delivery Partner Panel 3 (DPP3), which is available to local authorities, housing associations and other public sector bodies including government departments, NHS Trusts and schools, to help streamline procurement. The new panel is split into five regional lots.
The HCA expects £8bn of work to be awarded through the framework over the next four years.

DPP3 builds on the HCA's experience of operating its first and second partner panels, which have so far delivered more 43,500 homes through 258 schemes since 2010.
HCA chief executive Nick Walkley said: "This autumn, the HCA will relaunch as Homes England with the ambition of creating a better housing market. We're determined to get more homes built now and increase the rate of future development. So we hope as many local authorities and public bodies as possible use our improved Delivery Partner Panel to increase the pace of construction of new homes, while saving time, effort and costs."
And the winners are...
Northeast/Yorkshire/Humber
Bardsley Construction
Barratt Developments
Beaumont Morgan Developments
Bellway Homes
Carillion Igloo
Clarion Housing
Countryside Properties
Esh Construction
Galliford Try
Gentoo
Gleeson Regeneration
Home Group
Interserve
Keepmoat Homes
Kier
Laing O Rourke
Legal & General Homes
Lovell Partnerships 
Mears New Homes
Places for People 
Redrow Homes
Robert Woodhead
Robertson
Sanctuary Housing Association
Strata Homes
Strategic Team
Taylor Wimpey
Termerim Construction 
The Casey 
Thirteen 
Tolent Construction
United Living (South)
Urban Splash Developments
Wates
Residential
Westleigh Partnerships
Willmott Partnership Homes
Yorkshire Housing
Northwest
B Y Development
Bardsley Construction
Barratt Developments
Beaumont Morgan Developments
Bellway Homes
Bloor Homes 
Carillion Igloo
Clarion Housing 
Countryside Properties
Eric Wright
Galliford Try
Great Places Housing
Home 
Interserve
Keepmoat Homes
Kier
Laing O Rourke
Legal & General Homes
Liverpool Mutual Homes
Lovell Partnerships 
Mears New Homes
Morris Homes
Novus Property Solutions
Places for People 
Redrow Homes
Robertson
Rowland Homes
Rowlinson Construction 
Sanctuary Housing Association
Seddon Solutions 
Story Contracting
Strategic Team
Taylor Wimpey
Termerim Construction 
United Living (South)
Urban Splash Developments
Wates Residential
Wiggett Construction
Willmott Partnership Homes
Midlands
B Y Development
Bardsley Construction
Barratt Developments
Beaumont Morgan Developments
Bellway Homes
Bloor Homes 
Blueprint  Partnership
Carillion Igloo
Clarion Housing 
Countryside Properties
Crest Nicholson
Deeley 
Galliford Try
Heyford Park Settlements LP
Interserve
Jessup Brother
Keepmoat Homes
Kier
Laing O Rourke
Legal & General Homes
London and Quadrant Housing Trust
Lovell Partnerships 
Mears New Homes
Morris Homes
Novus Property Solutions
Orbit Homes (2020) 
Places for People 
Redrow Homes
Robert Woodhead
Robertson
Sanctuary Housing Association
Seddon Solutions 
Speller Metcalfe
Strata Homes
Strategic Team
Taylor Wimpey
The Casey 
United Living (South)
Urban Splash Developments
Wates
Residential
Willmott Partnership Homes
East/Southeast
A2 Dominion Housing
Barratt Developments
Beaumont Morgan Developments
Bellway Homes
Bloor Homes 
Catalyst Housing
Clarion Housing 
Countryside Properties
Crest Nicholson
Deeley 
Drew Smith
Durkan
Galliford Try
Geoffrey Osborne
Heyford Park Settlements LP
Higgins 
Hill Partnerships
Home 
Interserve
J Murphy and Sons
Keepmoat Homes
Kier
Laing O Rourke
Legal & General Homes (Communities)
London & Quadrant Housing Trust
Lovell Partnerships 
Mace
Mears New Homes
Morris Homes
Mulalley and Company
Orbit Homes (2020) 
Places for People 
Redrow Homes
Sanctuary Housing Association
Taylor Wimpey
United Living (South)
Urban Splash Developments
Wates Residential
Willmott Partnership Homes
South/Southwest
A2 Dominion Housing
B Y Development
Barratt Developments
Beaumont Morgan Developments
Bellway Homes
Bloor Homes 
Catalyst Housing
Clarion Housing 
Countryside Properties
Crest Nicholson
Deeley 
Drew Smith
Galliford Try
HAB Housing  & HAB Land 
Heyford Park Settlements LP
Hill Partnerships
Home 
Interserve
Keepmoat Homes
Kier
Laing O Rourke
Legal & General Homes (Communities)
London and Quadrant Housing Trust
Lovell Partnerships 
Mace
Mears New Homes
Mi-Space
Ocean Housing
Places for People 
Redrow Homes
Sanctuary Housing Association
Speller Metcalfe
Taylor Wimpey
United Living (South)
Urban Splash
Developments
Wates Residential
Willmott Partnership Homes
Got a story? Email news@theconstructionindex.co.uk