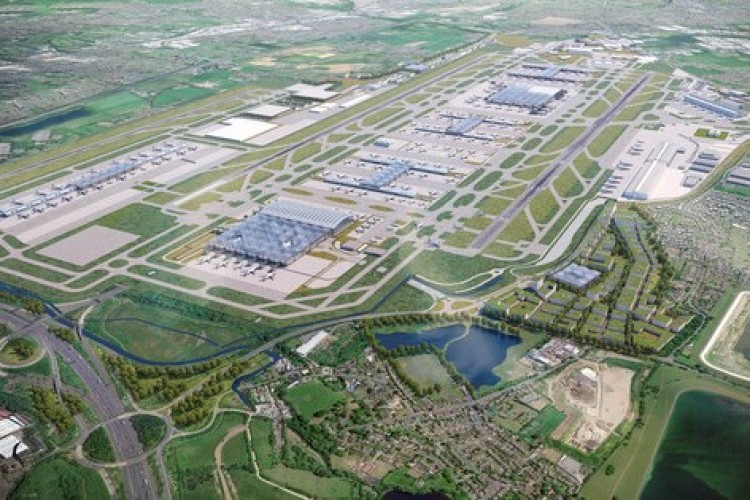 If all goes to plan, however, Heathrow Airport hopes to fire up the diggers and start construction of its third runway in 2021, with planes taking off from it in 2026.
On the evening of Monday 25th June 2018, the House of Commons voted by 415 votes to 119 in favour of the government's airports national policy statement (NPS) on Heathrow expansion.
The following day transport secretary Chris Grayling designated it as a national policy statement under the provisions of section 5(1) of the Planning Act 2008.
Mr Grayling said: "The designation of the airports national policy statement marks a significant step forward. It provides the primary basis for decision making on development consent applications for a northwest runway at Heathrow Airport, clarifying what is required to enable the development of much needed additional airport capacity that is essential for trade and economic growth, whilst setting clear requirements to mitigate the impacts on local communities and the environment.

"The next step is for applicants to develop their plans, and then carry out further public consultation as required under the act. Any application for development consent will of course be considered carefully and with an open mind based on the evidence provided, including through a public examination by the independent Planning Inspectorate, before a final decision is made."
He added: "There is still much to be done, including defending this decision against the potential legal challenges, but we are absolutely committed to working closely with local communities and ensuring Heathrow stick to their promises on addressing the local and environmental impacts of expansion."
Heathrow chief executive John Holland-Kaye said: "Parliament has ended 50 years of debate by deciding that Heathrow expansion will go ahead. This vote will see us deliver more jobs, create a lasting legacy of skills for future generations and guarantee expansion is delivered responsibly. We are grateful that MPs have made the right choice for Britain and today we start work to create the best connected hub airport in the world."
He said that over the next 12 months the airport will sign £150m-worth of contracts with British businesses. Heathrow will also announce the locations of the off-site logistics hubs that will support the construction.
Got a story? Email news@theconstructionindex.co.uk