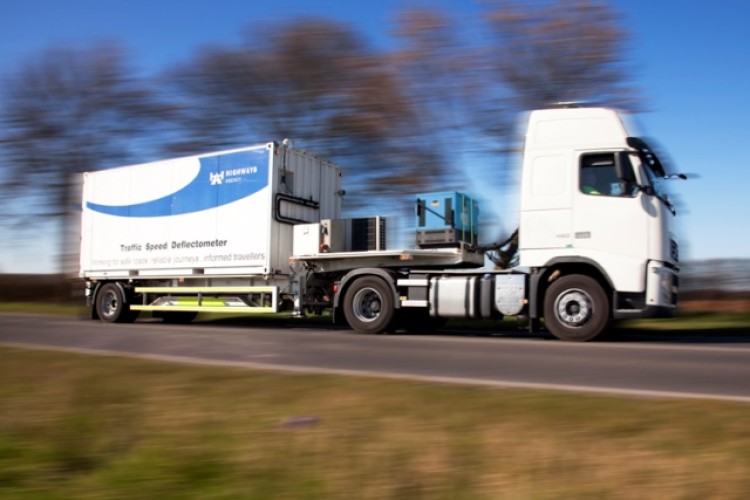 Over the next three years, Fugro will undertake structural performance surveys using the Highways Agency's traffic speed deflectometer (TSD) vehicle.
The TSD measures pavement deflections under its own load which are recorded via a series of Doppler lasers. The vehicle is designed to survey the road surface as it drives along at normal speed, so as not to disrupt traffic.
The information gathered will be used by the Highways Agency to better target future maintenance schemes.
The £1.3m contract includes annual TSD data collection for lane 1 of the strategic road network in England, a length of approximately 14,000 lane-km, in addition to programmed surveys of lane 2 plus slip roads. Fugro said that this was the first contract of its type and scale to be outsourced by a public road agency to the commercial sector.
In 2012, as one of three survey companies trialling the technology, Fugro surveyed 5600 lane-km of English trunk roads. It procesed data overnight for client evaluation.
Fugro's capability in ground penetrating radar (GPR) will also be of value because the Highways Agency plans to collect radar data alongside deflection measurements from 2015.
Got a story? Email news@theconstructionindex.co.uk