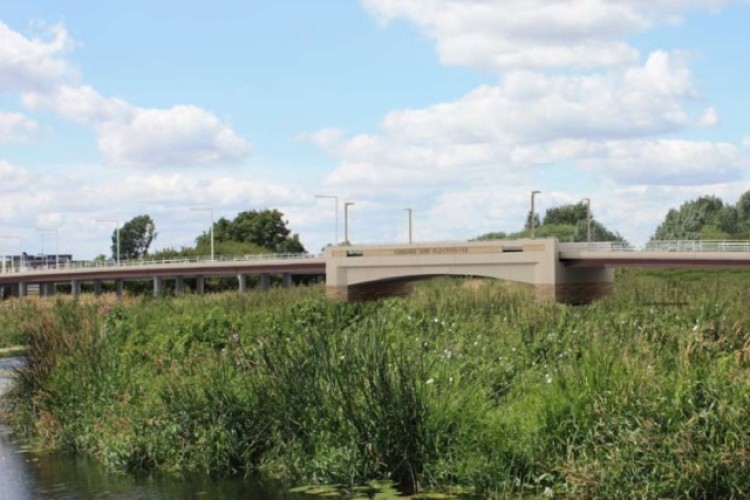 The structure carries the three-lane A138 Chelmer Road between the junction with A414 Essex Yeomanry Way, known as 'Army and Navy Roundabout' and the Chelmer Village Way Roundabout. Total length of the scheme is 900 metres.
The project involves construction of a new multi-span viaduct and approach embankments, and the subsequent demolition and removal of the existing multi-span viaduct and approach embankments.
Much of the scheme implementation is subject to detailed planning consent, which places constraints on design, methods and programming. Contractor design elements are thus limited to temporary works and demolition operations.
The contract notice says that completion of the scheme is targeted for late 2014. However, the Highways Agency website says that: "The most optimistic timescale for completion of the new viaduct is by the end of 2015."
Explaining the delay, it says: "We are currently in the process of recommissioning a scheme consultant and unfortunately will need to revisit some of the previously obtained agreements and approvals as some may be time expired before works can commence."
For more details of the contract notice, see our Contract Leads section.
Got a story? Email news@theconstructionindex.co.uk