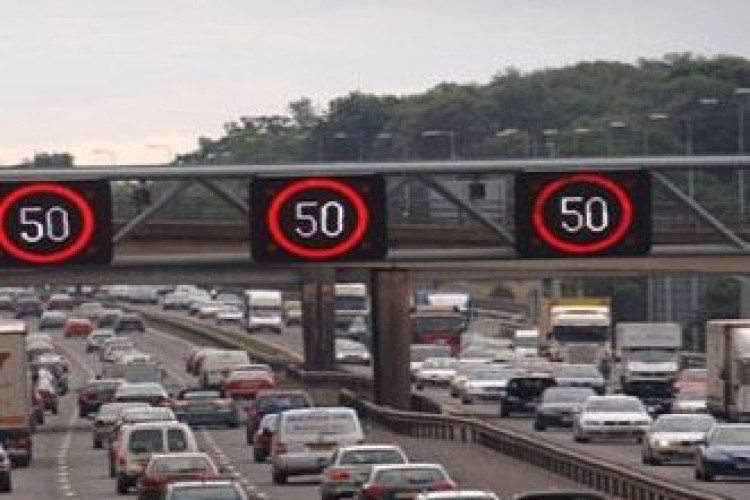 Plans for 26 road upgrades have been revised to reduce roadworks taking place in the same area of the network or on busiest routes at the same time.  Ten schemes are being brought forward; 16 are being delayed.
Most of the £300m upgrage of the A47 between Peterborough and Great Yarmouth is being pushed back a year or two, although some of the smaller elements will start sooner.
The supplementary delivery plan1 sees Highways England rescheduling its programme for the schemes between three and 24 months. No schemes have been dropped or cancelled. However, six schemes have been 'paused for further review'.
The 10 schemes being brought forward are:

A19 Testos
A19 Downhill Lane
M56 junctions 6-8 smart motorway
M6 junctions 21a – 26 smart motorway
M6 junction 22 upgrade
M6 junction 10
A500 Etruria
M4 Heathrow slips
A47 Acle Straight: small scale improvement
A47 and A12 junction enhancement.
The 16 schemes being pushed back are:
A47 North Tuddenham to Easton
A47 Blofield to North Burlingham dualling
A47/A11 Thickthorn
A47 Wansford to Sutton
A47 Guyhirn Junction
M25 junction 25 improvement
M25 junction 28 improvement
M25 junction 10/A3 Wisley interchange
M25 junctions 10-16
A1 Birtley to Coal House
M60 junctions 24-27 and junction 1-4 smart motorway
A12 Chelmsford to A120 widening
A5 Dodwells to Longshoot widening
M3 junction 9 improvement
A31 Ringwood
M27 junctions 4-11.
Following a review of the road investment strategy (RIS) programme, six schemes have been deemed to require further development to demonstrate an acceptable return on investment. These are:
A1 & A19 technology enhancements
M11 junctions 8-14 technology upgrade
A12 whole-route technology upgrade
M53 junctions 5-11 smart motorway
A14 Junction 10a
M62/ M606 Chain Bar
Highways England chief executive Jim O'Sullivan said: "Our update today is a sensible and responsible way to deliver major national investment in road infrastructure. It will keep our roads moving, deliver a lasting legacy for the country and ensure best value for money for the taxpayer."
1. Highways England  Delivery Plan Update – Supplementary Annex 2017-2018
Got a story? Email news@theconstructionindex.co.uk