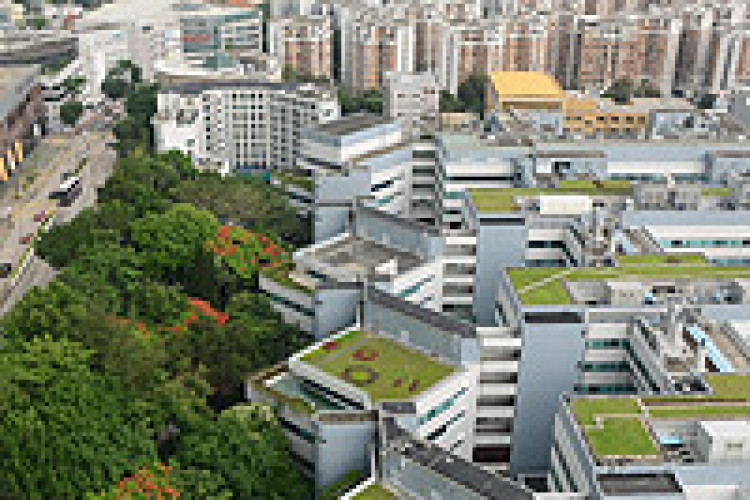 The structure that collapsed had a 'green' roof; checks are being carried out on similar structures.
The department will strive to come up with initial findings about the collapse in two weeks, said acting secretary for development Eric Ma.
Ma told lawmakers that the government is very concerned about the incident, and that the department had immediately carried out a site inspection to confirm that the building's other structures posed no immediate danger.
A detailed investigation including collecting evidence and testing construction materials will be carried out. However, detailed investigation results are expected to require more time as specimens can only be taken after the completion of stabilisation and related works at the scene.
The Development Bureau has also convened an interdepartmental meeting to consider measures on different fronts to avoid a repeat of similar incidents.

The Architectural Services Department will inspect government facilities in phases based on its risk assessment, with priority inspections already conducted on 'green' planing above long-span metal structures.
The government is responsible for maintaining four 'greening' facilities installed over long-span metal structures. They are: Ping Shan Tin Shui Wai Swimming Pool, Victoria Park Swimming Pool, Sai Kung Tseung Kwan O Government Complex and Ko Shan Theatre New Wing. The department has finished inspecting the four facilities, all of which were found in normal condition.
Meanwhile, the Housing Department has conducted inspection and assessment on all eight retrofitted green roofs in public housing estates and its initial assessment is that the risk is not high.
For private buildings, the Government has in place different levels of regulatory control over roof greening. For works requiring the Building Department's prior approval, it will assess the works proposed and will only give consent for commencement if it is satisfied with the safety aspects.  
Got a story? Email news@theconstructionindex.co.uk