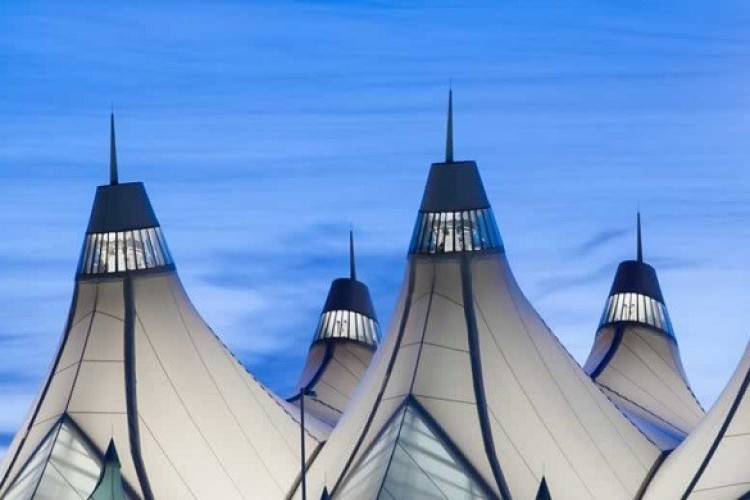 Turner Construction and Flatiron Construction will lead the up to US$700m (£515m) project, which involves adding gates, concessions, runways and taxiways.
"Together with our partner Flatiron, we're gearing up to streamline and enhance the passenger experience for the more than 58 million travellers who fly to, from, and through Denver every year," said Aaron Wiebelhaus, Turner vice president and general manager. "Airports help connect people to new places, communities, and experiences – they bring you to the world and the world to you. We look forward to delivering a beautiful facility that will encourage and facilitate that exploration."
The project adds more than 530,000 square feet to Concourse A and 91,000 square feet to Concourse B. The expansion adds 16 aircraft gates, two international nodes with provisions for three more, and about 1128,000 square yards of aircraft-rated pavement.
Ferrovial was appointed last year for the remodelling of the main terminal (link opens in new tab).
"We are proud to be part of the team expanding and continuing the growth of Denver International Airport," said Eric Taylor, vice president of Flatiron's central division. "We are also glad to be partnering once more with our sister company, Turner, as their vertical construction experience is a strong complement to our heavy civil expertise."
Construction is scheduled to begin this month.
Got a story? Email news@theconstructionindex.co.uk