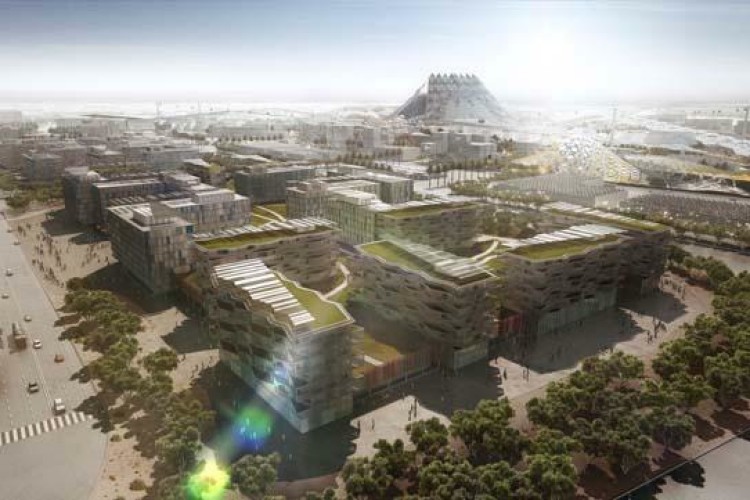 The UAE is expected to award an estimated US$35bn in construction and other supplier contracts next year to support the World Expo.
The Expo is expected to draw more than 25 million visitors from October 2020 through to April 2021. HOK said that the plan looks to the future while paying homage to Emirati culture and heritage.
Dubai's selection – themed 'Connecting minds, creating the future' – was announced last week by representatives of the 168 Bureau of International Expositions (BIE) member nations. It beat three cities in Brazil, Russia and Turkey to become the first Middle Eastern city to host the event in its 150-year history.
HOK teamed with Populous, which provided venue planning and participant design guidelines, and Arup, which provided infrastructure and transportation services, on the masterplan.
 "This win is a testament to the commitment of the UAE citizens to create a prosperous future for their country and region," said Daniel Hajjar, HOK's management principal in Dubai. "We are proud to have led the design of the Expo site and to be associated with producing a winning entry for Dubai so that this great country can continue to boost its reputation on a global stage."
"Dubai's win elevates its status as a global city with world-class infrastructure and highlights its commitment to sustainable energy," added HOK president Bill Hellmuth.
The 1,082-acre (438-hectare) Expo site is on the southwestern edge of Dubai in Jebel Ali, near Dubai's new Al Maktoum International Airport and Jebel Ali Port.
HOK's design features three separate pavilions symbolising opportunity, sustainability and mobility, with 'innovation pods' and 'best practice areas' in each thematic zone. These three zones emanate from a central plaza. Inspired by the layout of a traditional Arabic souk, or marketplace, the design places larger pavilions to the perimeter while clustering smaller exhibit spaces toward the centre of the site to create a smooth pedestrian flow.
An photovoltaic fabric structure covers the main walkways, acting as a solar-powered sun shade and combining with photovoltaic panels on building facades to capture enough sunlight to generate at least half of the Expo's energy requirements onsite. At night, the fabric will be transformed into an illuminated display of lights and digital projections. Smaller connective streets will be shaded through the use of pavilions and strategic landscaping. The alternative transportation plan includes a gondola that links each of the thematic zones and the main entrance while creating an additional viewing experience for visitors. Other sustainable strategies include recycling wastewater, reusing materials and monitoring the carbon footprint.
After the close of the Expo in 2021, three main pavilions – the Welcome Pavilion, the Innovation Pavilion and the UAE Pavilion – will be combined and transformed into the Museum of the Future.
Got a story? Email news@theconstructionindex.co.uk