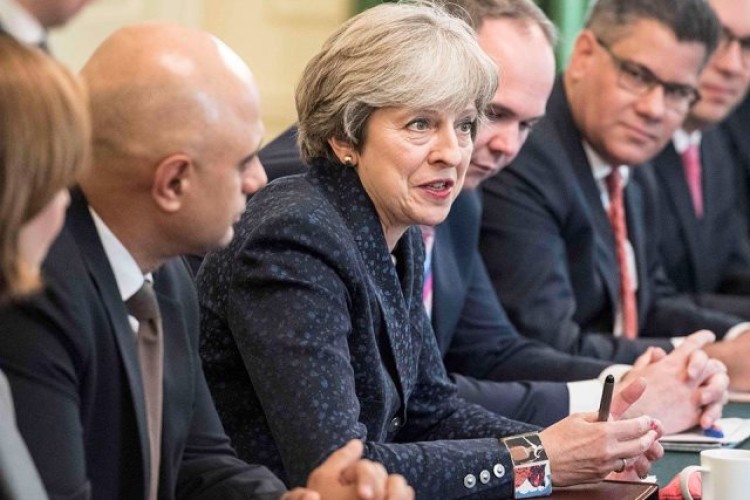 The bosses of Barratt Developments and Taylor Wimpey were there, along with representatives of housing associations and local government.
At least two of the attendees have strong interest in offsite prefabricated housing – Legal & General and Laing O'Rourke.
Small building firms were also represented, in the shape of Chris Carr, joint managing director of Lincolnshire's Carr & Carr, who was there on behalf of the Federation of Master Builders.
The prime minister revealed earlier this month that she had now taken personal charge of house-building policy within government, in a bid to get more houses built.
Yesterday's meeting at 10 Downing Street lasted 75 minutes, from 11.30am to 12.45pm.
A Downing Street spokesperson said: "At the meeting, the prime minister emphasised the government's ambition to tackle one of the biggest challenges facing our country today – fixing the broken housing market. For too many people, home ownership has moved increasingly out of reach, and people are finding themselves spending longer in insecure private rented accommodation that is becoming ever more expensive.

"The prime minister outlined her plans to increase housing supply which means developers, big and small, local authorities and housing associations all stepping up to play their part.
"Other issues discussed included making the most of modern methods of construction, having the skilled workers we need, helping small and medium sized enterprises grow and making sure planning permissions granted by councils were delivered into new homes.
"Those in attendance also had an opportunity to set out their ideas and commitments, as well as the actions needed to remove the barriers they were facing in building new homes.
"They also discussed some of the recent measures taken by government including enabling 130,000 more families to get on the housing ladder through the £10bn Help to Buy scheme and an additional £2bn for affordable housing.
"It was a positive and collaborative meeting which needs to signal a step change in house building if we are to build a country that truly works for everyone."
Chris Carr said afterwards: "Great meeting  at No10 today with the PM, a selection of ministers and representatives from the housing sector. I represented the FMB as the only SME builder in the room.  It only takes a small builder from northeast Lincolnshire to ruffle a few feathers! Let's hope there's more support for the SME housing developers."
Attendees
Theresa May, prime minister
Gavin Barwell, PM's chief of staff
Sajid Javid, secretary of state for communities & local government
Alok Sharma, minister of state for housing & planning
Melanie Dawes, permanent secretary of the Department for Communities & Local Government
Paul Hackett, chair of g15, chief executive of Optivo
Chris Carr, managing director, Carr & Carr
Muhammad A Bhatti, managing director of Apex Airspace
Nigel Hugill, chief executive of Urban & Civic PLC
Mark Lloyd, chief executive of Local Government Association
Robert Luck, chief executive of Top Hat
David Montague, chief executive of London & Quadrant Housing Trust
Peter Andrew, deputy chairman of Home Builders Federation
David Orr, chief executive of National Housing Federation
Pete Redfern, chief executive of Taylor Wimpey
David Thomas, chief executive of Barratt Developments
Nigel Wilson, chief executive of Legal & General
Lord Porter of Spalding, chair of the Local Government Association
Terrie Alafat, chief executive of Chartered Institute of Housing
Peter Connolly, chief executive of Igloo
Angus Dodd, chief executive of Quintain
Tracy Harrison, deputy chief executive of Northern Housing Consortium
Josh Murray, director of corporate affairs at Laing O'Rourke
Got a story? Email news@theconstructionindex.co.uk