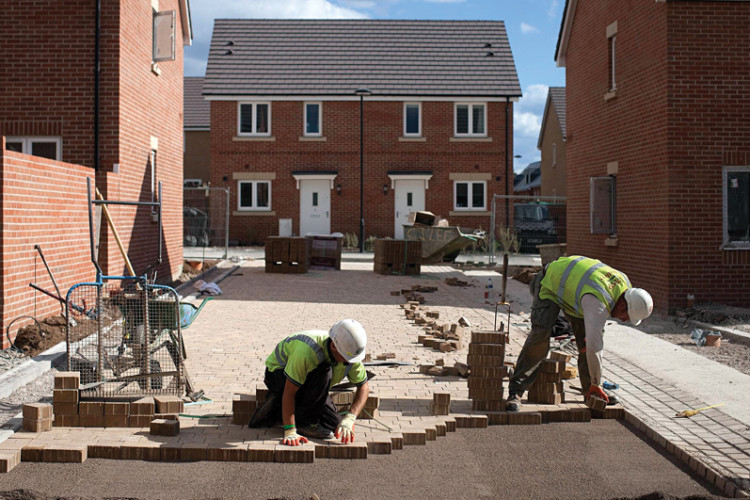 Persimmon Homes reports in a trading update that business has been 'excellent' throughout the year so far, while Gleeson Homes is planning to double its output within five years.
Despite the general election taking place on 8th June 2017, with the result generating considerable political uncertainty, house-building activity during the month did not just grow, but grew at the second fastest monthly rate since December 2015, according to a survey of construction purchasing managers. [See our report here.]
In a trading update for the period from 1st January to 30th June 2017, Persimmon has today revealed that its legal completions had risen by 8% to 7,794 new homes (2016: 7,238) and average selling price was up 3.5% to £213,000 (2016: £205,762).  Revenue for the half-year grew by 12% to reach £1.66bn (2016: £1.49bn).
"We have continued to experience good levels of customer demand… with the market taking the snap UK general election in its stride.

"We expect the group's strong trading through the first half of the year, including the contribution from 95 new sales outlets opened in the period, will lead to further good progress in our operating margin. We anticipate that the group's operating margin in the first half of 2017 will comfortably exceed the 25.7% delivered in the second half of the prior year."
MJ Gleeson also reports business growth, with unit sales in its house-building division up 12% for its financial year ending 30th June 2017. Gleeson Homes specialises in building low cost homes in the north of England to sell to people on low incomes. It sold 1,013 homes during the year, an increase of 12.1% compared with the previous year's total of 904. Reservations during the last six months were 45% higher than the same period last year.
Having reached its interim target of building 1,000 new homes a year, Gleeson Homes is setting a new target of building 2,000 new homes a year within five years.
Got a story? Email news@theconstructionindex.co.uk