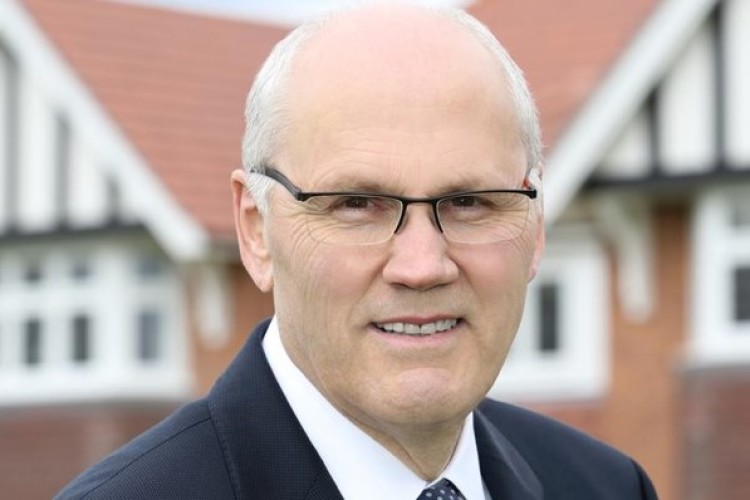 The Skills Pledge is the latest initiative to come out of the Home Building Skills Partnership, a pan industry body set up set up 18 months ago to tackle the industry's skills shortage.
More than 50 members of the Home Builders Federation (HBF) have signed up including all its larger members and an increasing number of medium and small ones. Companies responsible for well over half the homes built in England are already committed.
The Skills Pledge covers five key areas: Collaborate and share; Train to a standard; Engage and support; Champion diversity and inclusion; and Promote careers.
The Home Building Skills Partnership is chaired by Redrow chief executive John Tutte, who said: "If we are to develop the capacity and build the high quality homes the country desperately needs, we as an industry must commit to recruiting and training the right people – now and in future. The skills gap, whilst acknowledged by the sector, requires a collective and committed response if we are to tackle it sustainably in the long term.
"The challenges posed by Brexit with regards to skills only make the need for effective collaboration more acute.
"It's now the right moment to build on the achievements of the Home Building Skills Partnership over the last year and together send a powerful message, not only to the wider home building sector, but to government, education and careers providers, and of course, future recruits."
Jenny Herdman, director of the Home Building Skills Partnership, added: "It is extremely encouraging to see momentum building for collectively solving the housing skills crisis.  We face a huge challenge but also have a unique opportunity to make a difference, and be part of a combined demonstration that a career in house building provides huge opportunities and prospects.
"We want to see the whole industry getting on board in the coming weeks, and working to make the skills gap a thing of the past. We urge all home builders to join us and sign up now."
The Home Building Skills Pledge
We are acutely aware of the skills shortage our industry is facing. We recognise the importance of future proofing workforce skills – via new entry routes as well as developing our existing talent - so that we can build quality homes where and when we need them.
We have a key role to play in this, and as such, pledge to collaborate with others in tackling the industry skills gap by supporting the Home Building Skills Partnership and working to its shared goals.
We will:

1.         Collaborate and share
We will work with the industry to share best practice across attraction, recruitment and skills development
2.         Train to a standard
We are committed to ensuring that all of our workforce are trained and qualified to a recognised industry standard that equips them with the skills and experiences needed for their roles, meets our business needs and fosters a more positive working environment;
3.         Engage and support
We will lead by example by committing to train all our recruits to the agreed Home Building Skills Partnership developed standards for their roles, and actively support our sub-contractors to do the same on an ongoing basis;
4.         Champion diversity and inclusion
We are committed to recruiting a more diverse workforce to assist in improving the skills gap facing our industry, ensure breadth of thinking and that the sector is recognised for being inclusive and progressive;   
5.         Promote careers
We are committed to promoting home building as a primary career choice with well understood career paths, exceptional training, qualifications and prospects, through the way we attract and actively develop our workforce.
Got a story? Email news@theconstructionindex.co.uk