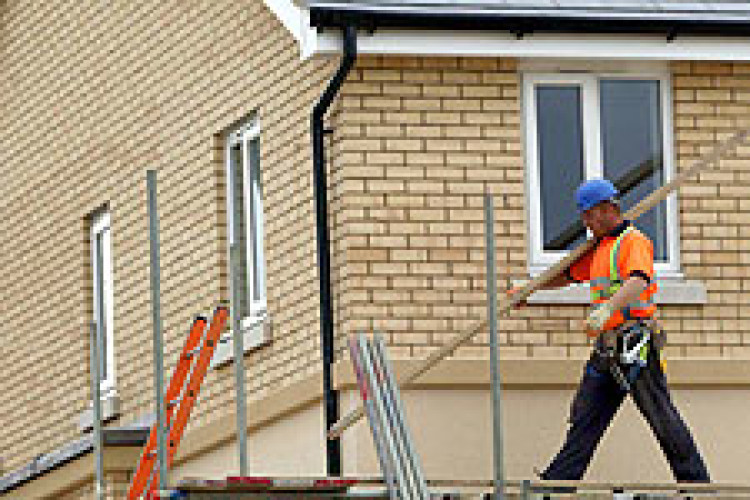 There were 67,422 new homes registered with the National House-Building Council (NHBC) in the first six months of 2013. Every region, bar Wales and the Isle of Man, saw growth.
This was the highest half-yearly total of new homes registered since 2008.
The NHBC figures for Q2 2013 showed a 38% increase in registrations compared to the same period last year – 35,683 in Q2 2013 compared to 25,798 in Q2 2012.
NHBC commercial director Richard Tamayo said: "Our latest registration statistics show an encouraging broad-based recovery. While London remains an engine for growth we are seeing overall numbers up across the UK with both the private sector (up 23% to 48,817 in Jan-June 2013 compared to 2012 figure of 39,836) and the public sector (up 56%; 18,605 compared to the same half-yearly period in 2012; 11,960) contributing fully to this growth.
"After a pause in June while builders focussed on completions for their full and half years, July registrations are showing clear indications that builders are returning to the challenge of ramping up production and increasing volumes from this current low base."
NHBC new home registrations by region
Region

April-June 2013

April-June  2012

 
 
 

England - Regions

 

North East

1,674

809

 

North West

2,324

2,097

 

Merseyside

423

391

 

Yorkshire & the Humber

1,636

1,536

 

West Midlands

2,848

1,992

 

East Midlands

2,693

2,202

 

Eastern

3,888

2,883

 

South West

3,911

2,616

 

Greater London

7,824

3,297

 

South East

4,355

4,335

 

Totals for England

31,576

22,158

 

Scotland - Councils

2,611

1,966

 

Wales - Unitary Authorities

848

1,201

 

Northern Ireland - Counties

623

447

 

Isle of Man

25

26

 

Totals for UK

35,683

25,798

 
Got a story? Email news@theconstructionindex.co.uk