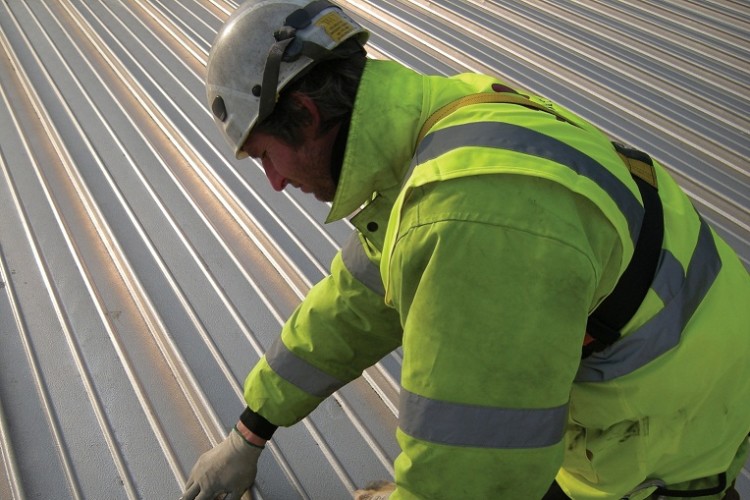 While the NHBC certificate would be expected to guarantee a firm's quality of build for housing completed during the last 10 years, the inadequacies of a general insolvency warranty would otherwise be the best to expect.
Unless any readers are either content to rely upon the good faith of their supply chain or enjoy suffering expensive legal cases?
The recession unfortunately means lower margins in tenders to win the contracts, which ramp up the risks of short-cutting on the quality control throughout the supply chain. Because low margins can already be translated into no margins, ignore the risks of short-cutting at your peril.
There is one important part of a building however, where this risk should never be allowed and that is the roof. This is because despite the roof obviously being the primary weather barrier, it is the most typically neglected area for maintenance.
Unfortunately, the roof causes both the most problems and highest costs whenever any faults do arise. Unlike repairing most other sections of a building, much remedial work to a roof often requires the additional high expense of scaffold or mobile elevating platforms.
This is why it is vital to get it right first time with on-site quality control to eliminate the inadequacies of typical supply chain management.

Many properties completed recently have failed under their first exposure to harsh weather. More worrying were those financed by public funded contracts known to have required extensive pre-construction preparation. The supply chain management could therefore be assumed to have been too limited to the office management and not to the contractors on site actually doing the work.
The majority of some very expensive roofing problems are known to arise in just a detail or two of the workmanship, instead of in the overall design or construction. Too often a school's teaching area, for example has been forced to close because of rainwater leaks caused by a few inadequate fixings or flashings.
Some warranties are better than others too. If the guarantee is not backed by insurance, or backed by an unrated insurer without the financial rating of a major credit agency, then where is the security that they will be around long enough to settle a claim?
While the recession has maintained its grip, the rush to retrofit what are essentially unproven micro-renewables such as PV electricity on roofing raised concerns over the quality control. Never mind the many thousands of installation grants applied through the Energy Saving Trust over the last decade, remember that all the revenue from Feed in Tariffs is now financed by the energy bills for properties without PV.
Therefore no matter how much eco-good such extensive roofing work is claimed to do throughout the country, if it's not done right and simply causes more expensive problems, the integrity of the entire industry is then put at even more risk.
Mike Fox is the founding manager of AWM.
Got a story? Email news@theconstructionindex.co.uk